Fuerteventura boat trip along the coast of Morro Jable on a schooner
Enjoy this boat excursion from Puerto de Morro Jable, on which we hope is one of your best days in Fuerteventura.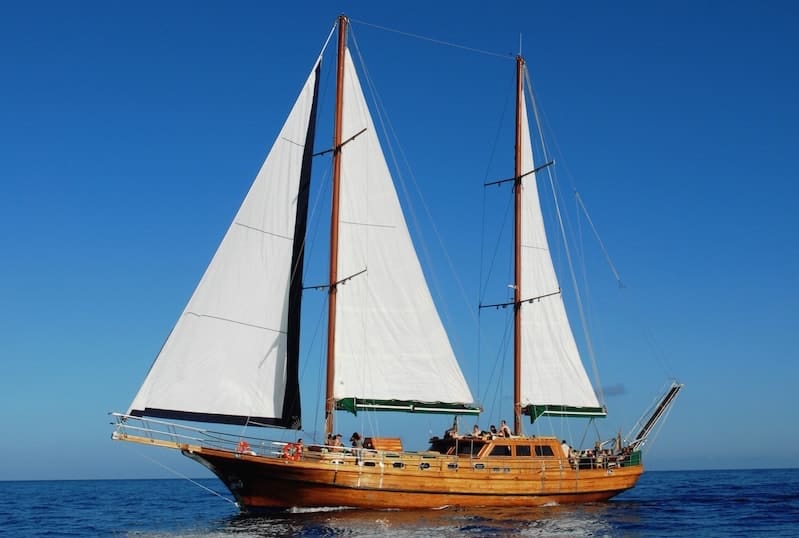 The Aphrodite schooner, 26 metres long and 9 metres wide, has a capacity of more than 70 people, but in order for you to be most comfortable, we will only do our trip with a maximum of 40 passengers.

This excursion is ideal for partners, friends or even a solo trip if you're looking to spend a few hours enjoying peace, relaxation, fun, the sea and nature on Fuerteventura.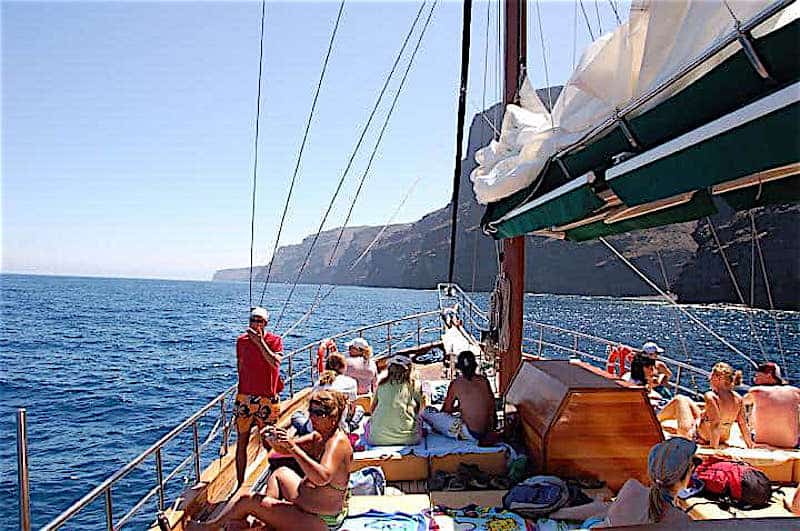 During the first part of the tour we will go in search in dolphins, whales and other cetaceans. Although seeing them is not guaranteed, we often encounter them less than 3 miles from the coast of Fuerteventura.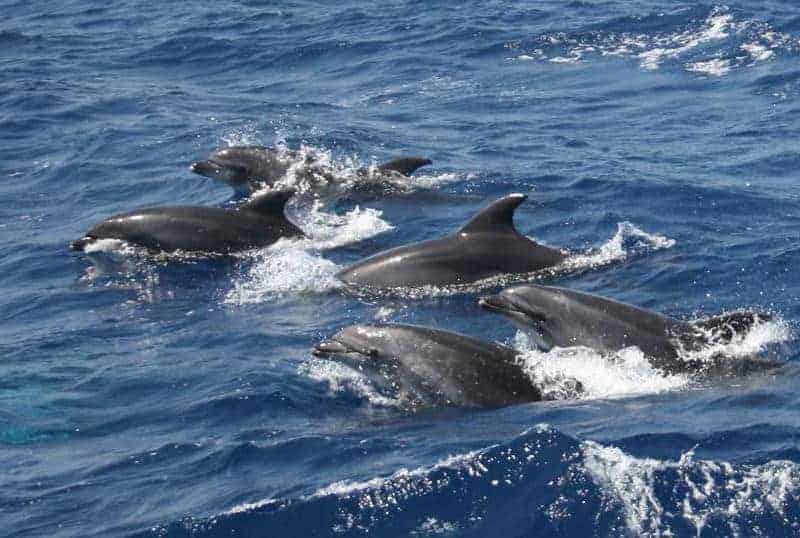 On the next part of the excursion, we will head toward the south-eastern coast of Fuerteventura, which, as you will see, is quite wild. On this part of the coast, untouched coves, coastal caves, arid mountains and small cliffs stand out.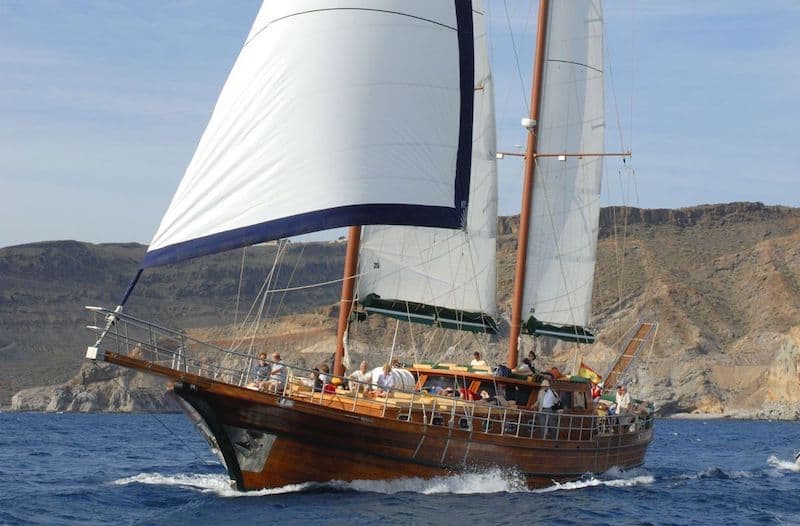 We will also see Playa de Morro Jable, with its mountain of white sand, its palm trees and its charming lighthouse.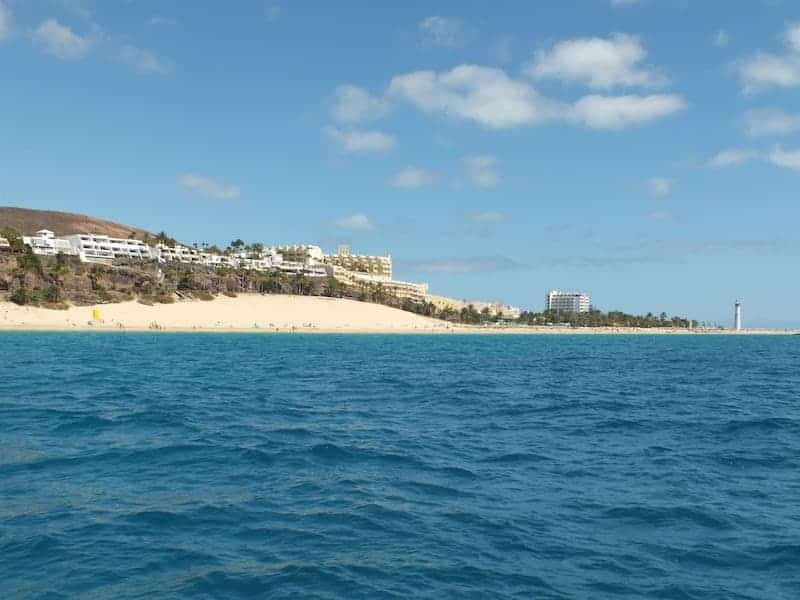 During the journey we will make a stop so that you can go swimming and snorkelling, for which we offer goggles and tubes for you to enjoy a privileged view of the seabed near the coast.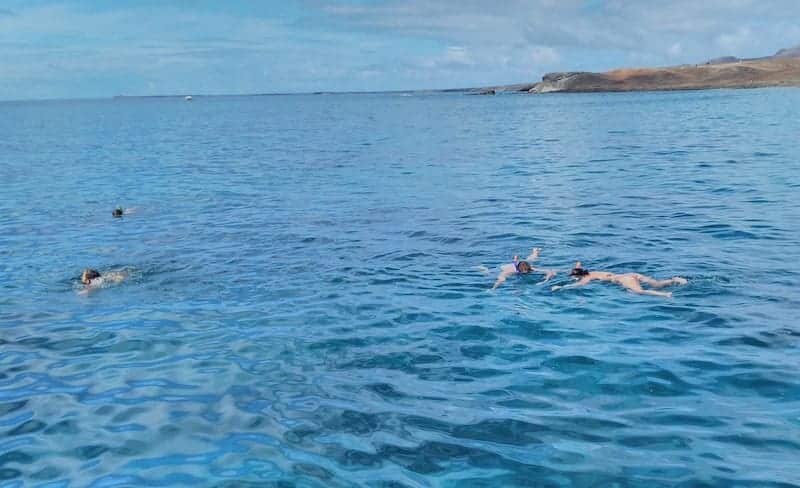 The excursion includes an open bar on the boat, so you will have white wine, rosé wine, beer and refreshments available to you always.
Relaxation and fun will make you hungry, so we will offer you a delicious meal of prawns, smoked salmon and entrecote.
Relaxed, with a full stomach and after having spent three hours enjoying a beautiful excursion, now it is time to enjoy the final part of the journey that will take us back to Muelle de Morro Jable, with the hope that you have enjoyed one of the best moments of your holiday on the island.