Boat tour along the coast of Fuerteventura from El Castillo (Caleta de Fuste)
Enjoy a boat excursion that will take us along the east coast of Fuerteventura, from Caleta de Fuste to Pozo Negro.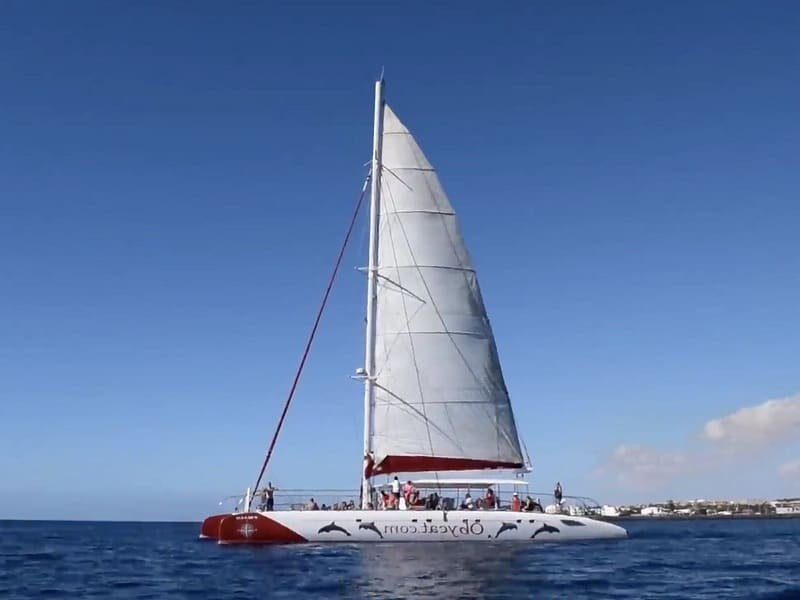 Peace and fun are equally shared on this journey ideal for families, couples and groups of friends. The navigation, whenever the weather permits, is by sail, so that relaxing during the trip will be even easier.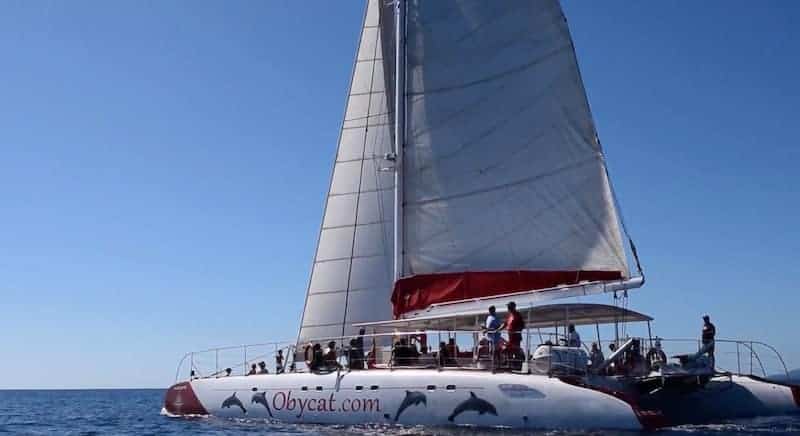 During the trip, observe this part of the coast of Fuerteventura, where there are many small coves and cliffs, with low mountains in the background in the island's interior.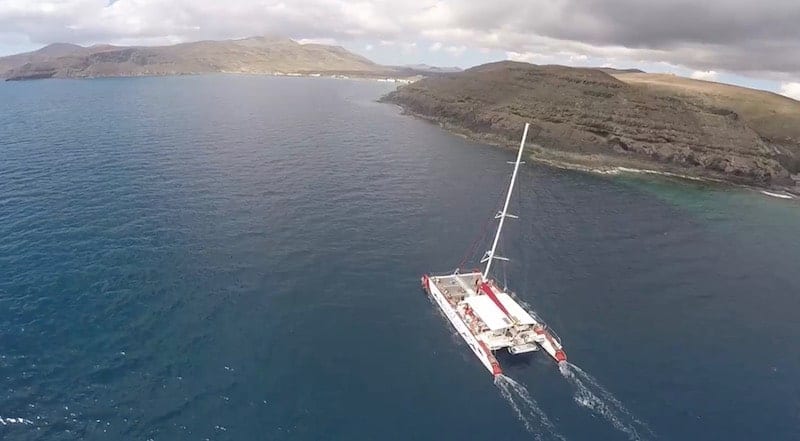 n addition, the views that we will have of Caleta de Fuste from the sea will give you a broader perspective of this city.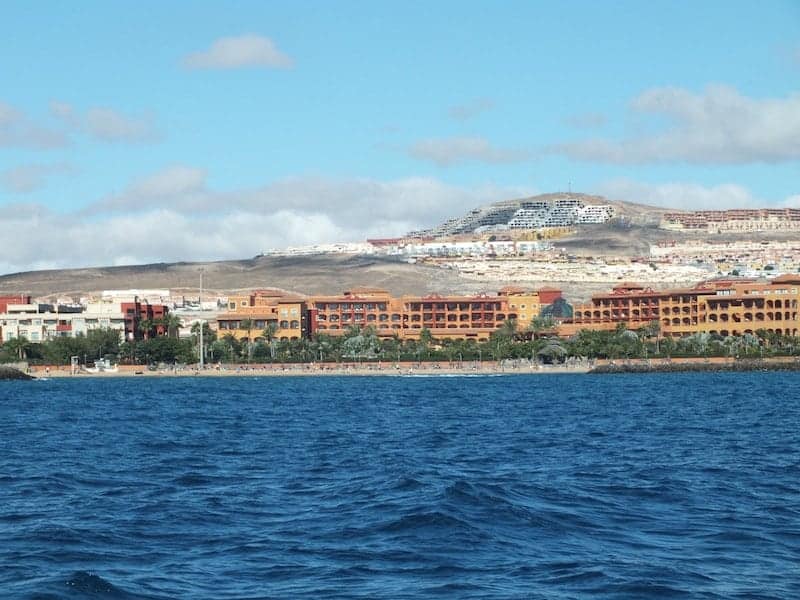 We will leave with a maximum of xx passengers, but don't worry: the boat is wide and with space sufficient for everyone to be comfortable, since it is xx metres long and xx metres wide.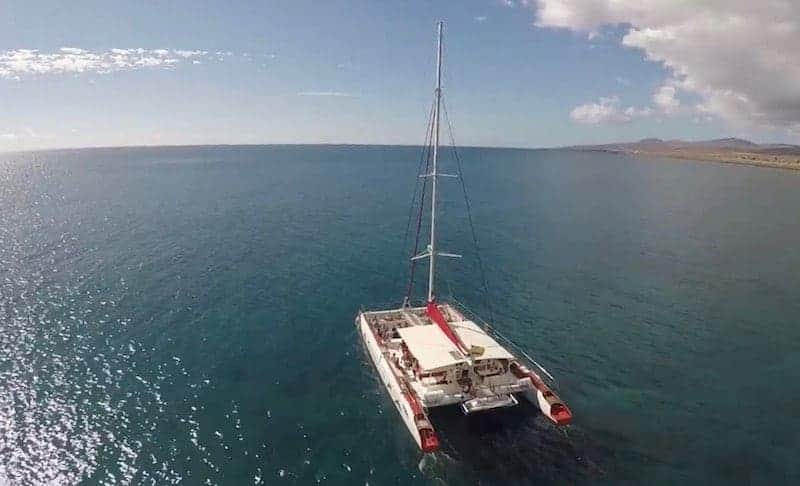 You will be able to move about the different areas of the catamaran during the entire journey, including the bar that is open for the duration of the excursion to that you can order wine, water, sodas and beer at any time.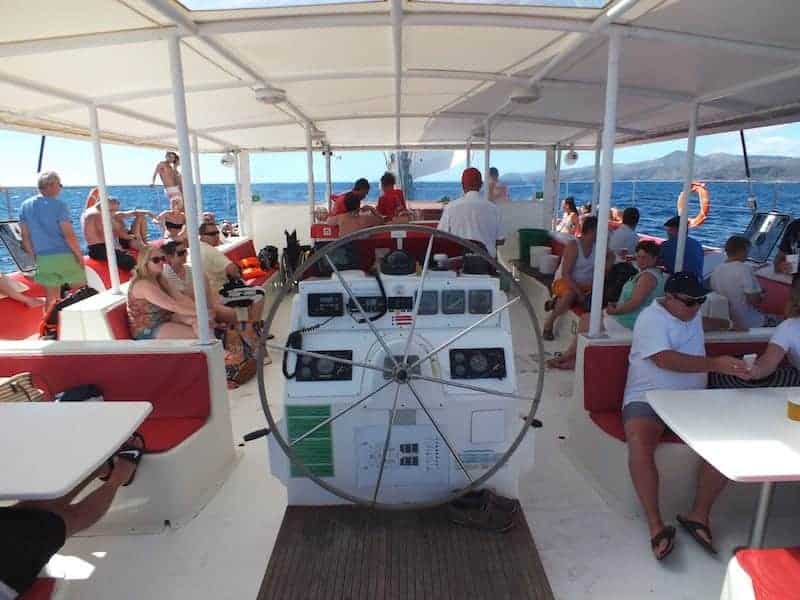 Once we anchor near the coast of Pozo Negro, we will enjoy a meal comprised of salad and paella.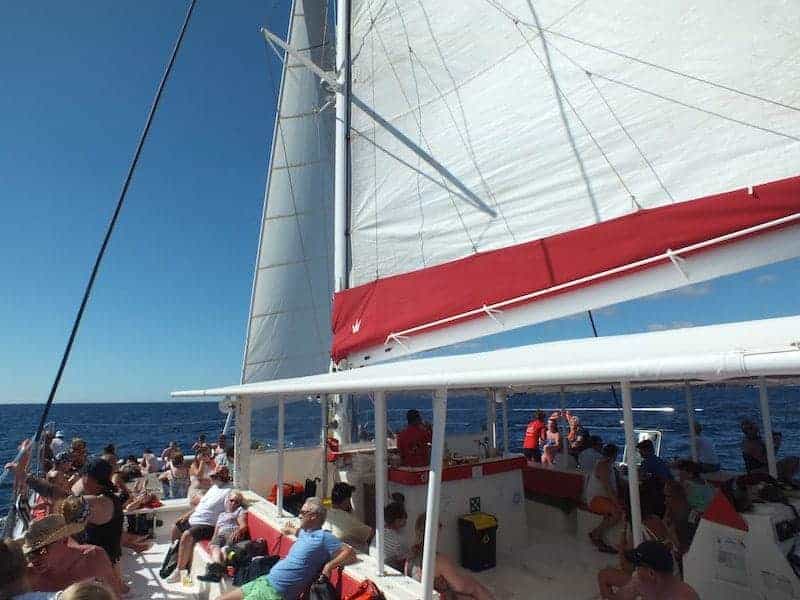 Also take advantage of this stop in order to enjoy swimming in the sea or doing some aquatic activity. You have at your disposal tubes and goggles for snorkelling and for seeing the bottom of the sea, with some of the small fish that inhabit this part of the coast.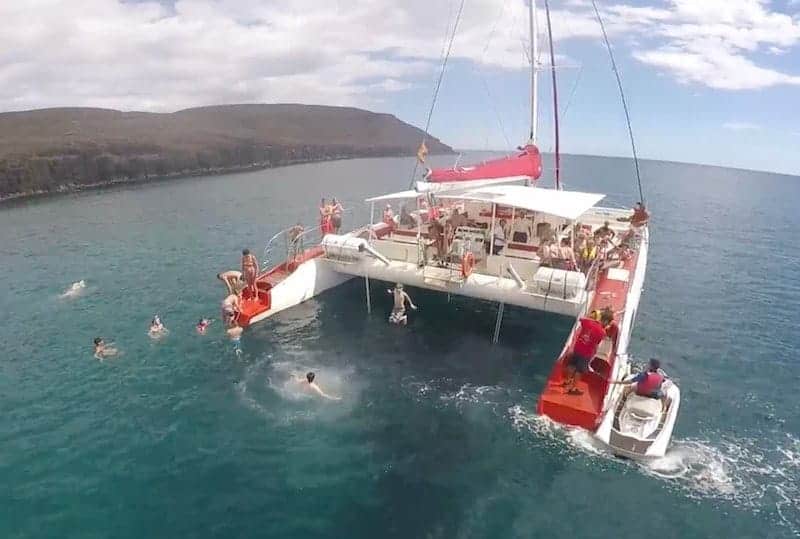 And if you're looking for a bit more excitement, you can go on a short jet ski trip accompanied by a member of the crew.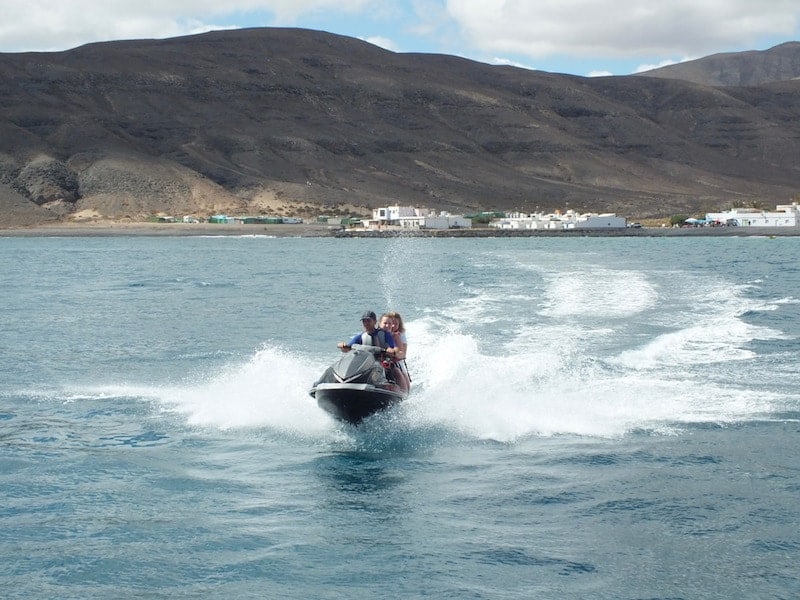 But the excursion can give you another surprise, since it is common to see dolphins or other types of cetaceans during the trip, although seeing one is not guaranteed.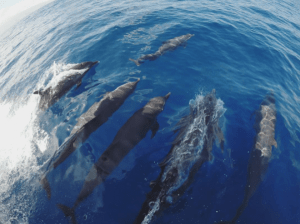 Once finishing the catamaran excursion and returning to the dock of Caleta de Fuste, we are convinced that these four hours on the boat will remain in your mind as a beautiful memory and one of the best moments of your holiday in Fuerteventura.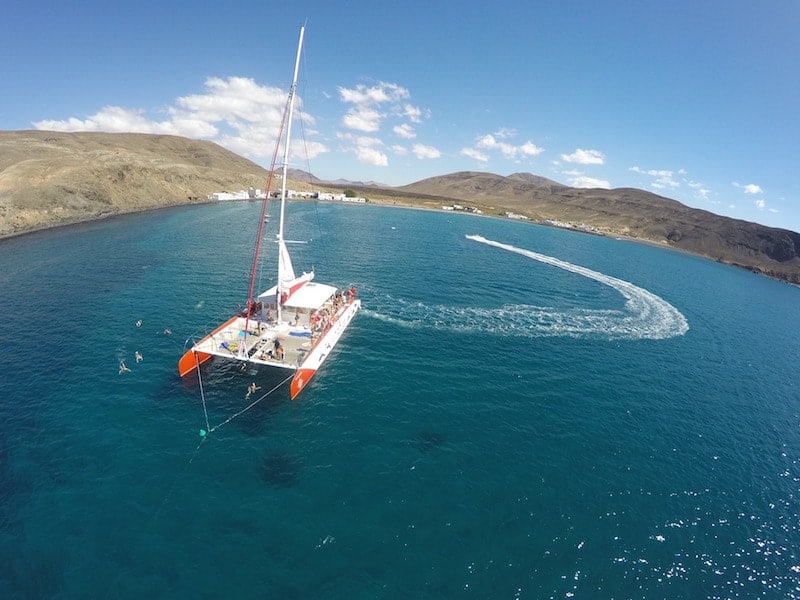 Note! The route may vary according to the weather and surf conditions.
Recommendations:
Bring a bathing suit, cap or hat, towel, sunglasses, sunblock and the desire to have a great time.
Share your experience