What to do in Fuerteventura
Discover all of things to do in Fuerteventura during your holiday. With our excursions and activities, you will experience some of the most endearing moments of your stay on the island.
We select the best activities for each area of Fuerteventura so that you can enjoy them at the best price and with the greatest satisfaction guaranteed. Choose among:
Things do in Corralejo
What to do in Caleta de Fuste
Things to do in Costa Calma
What to do in Morro Jable
In each location, we propose different things to do for families, with children, as a couple, with friends or just by yourself:
Boat tours
The boat trips are ideal for relaxing and having fun. Choose one according to the environment, route, complementary aquatic activities, price, departure point and schedule.
If you are in the northern part of the island, you can do a boat trip from Corralejo to Isla de Lobos in order to get to know this nearby islet. It's uninhabited, with a desert climate. Take the opportunity to go snorkelling and enjoy other aquatic activities.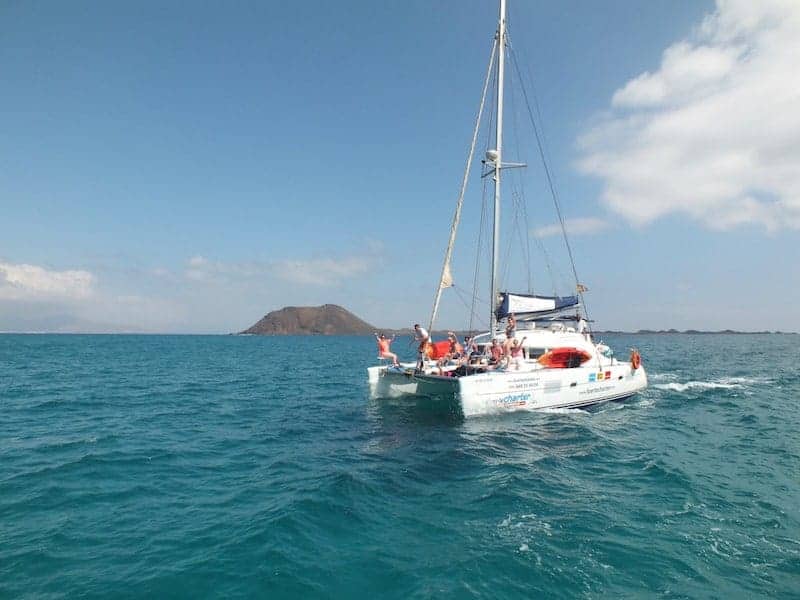 From the south of the island, there are various boat tours leaving from Morro Jable on different sailboats.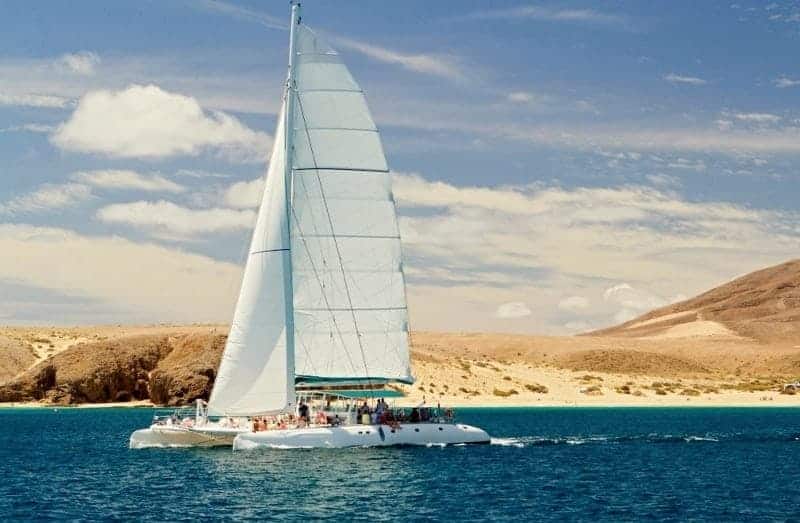 Buggy excursions
Buggy tours are ideal in Fuerteventura because almost all of the routes are off road on dirt or sand roads. The routes offer charming views of the island's landscapes and other impressive locations. There are daily departures from Corralejo.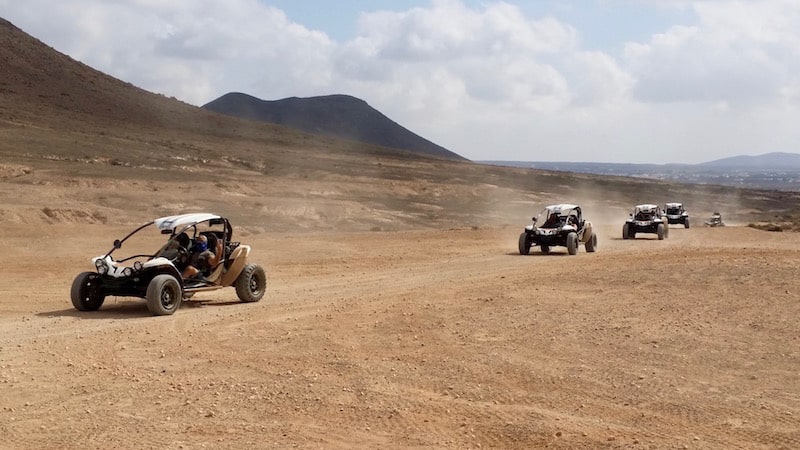 Jeep safaris
The Jeep tours are probably the most popular way to get to know Fuerteventura. They combine adventure and culture while you discover spectacular places that can only be reached by these 4x4s, making these excursions a favourite among many visitors.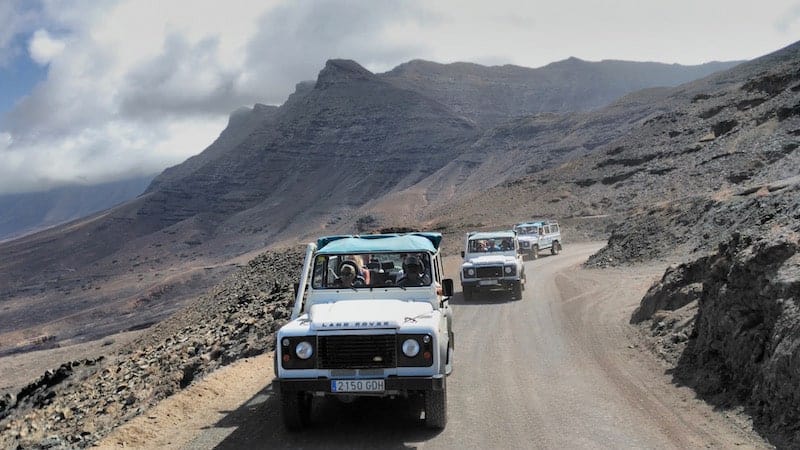 Guided excursions
The guided bus excursions allow you to get to know the history, culture and most emblematic places in the centre and northern parts of the island thanks to an official guide.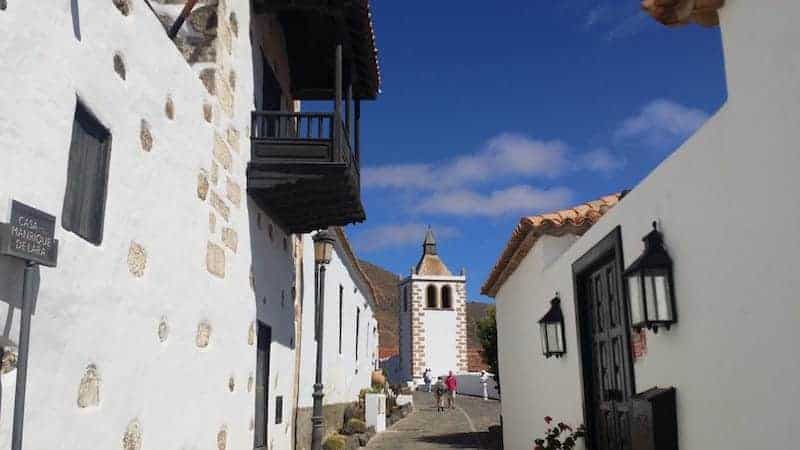 What to see in Fuerteventura
Betancuria, the oldest city in the Canaries and the first capital of Fuerteventura. It's worth walking along its streets and visiting the Church of Vega de Río Palmas, where the patron saint of Fuerteventura, the Virgin de la Peña, is found.
Pajara and its most important monument, the Barroque church of Nuestra Señora de la Regla, in which the façade decorated with motifs originating from the Aztecs of America stand out.
Tindaya, the sacred mountain of the island's aborigines (the Majos) and a symbol of Fuerteventura.
The Dunes of Corralejo Natural Park, the island's main attraction. Its 2,600 hectares of dunes more than 30 metres tall surround the 8 kilometre-long Corralejo Beach in northern Fuerteventura.
The mountains and enormous arid valleys found in the centre of the island.
The Caves of Ajuy (Cuevas de Ajuy), formed by a complex of volcanic caves more than 40 metres tall, located near the sea.
Aloe vera farms, where the most beneficial species, Aloe Barbadiensis Miller, is planted. During a visit to these farms/factories, you will be able to learn about its medicinal properties and come to understand why Fuerteventura is so well-suited to its cultivation.
Goat farms and cheese factories. The goat cheese of Fuerteventura (majorero cheese) is one of the most popular in the Canaries. For this reason, it's not strange to learn that Fuerteventura has more goats (about 110,000) than people (about 100,000) who live there.
Casa de los Coroneles, declared a historic monument. This 17th century mansion in the municipality of Oliva was the official home of the Coronel, the island's military authority.
Lanzarote. Take advantage of the opportunity to go on a day trip to Lanzarote from Fuerteventura and visit its main attractions: Timanfaya National Park, Los Jameos del Agua, and Cueva de los Verdes.
Visit Oasis Park, one of Spain's most impressive zoological and botanical parks. Here you can enjoy animal shows and discover birds, reptiles and mammals from all over the world. In addition, you can go on a camel ride throughout the park.
Although you can see a great variety of animals in captivity at this zoo, it's also normal to see herds of goats throughout the island, as well as the rodents that have invaded here in recent years: squirrels.
Fuerteventura's main attractions are its beaches, and with us you will discover the island's main beaches:
Corralejo Beach. Near the tourist hub of Corralejo are the Beaches of Corralejo, formed by a complex of beaches that extend for 9 kilometres and are surrounded by enormous tracts of dunes. Probably the most photographed image of Fuerteventura is the Dunes of Corralejo with the beach in the background. You can also enjoy this scene if you do the bus excursion or the Jeep excursion in Fuerteventura.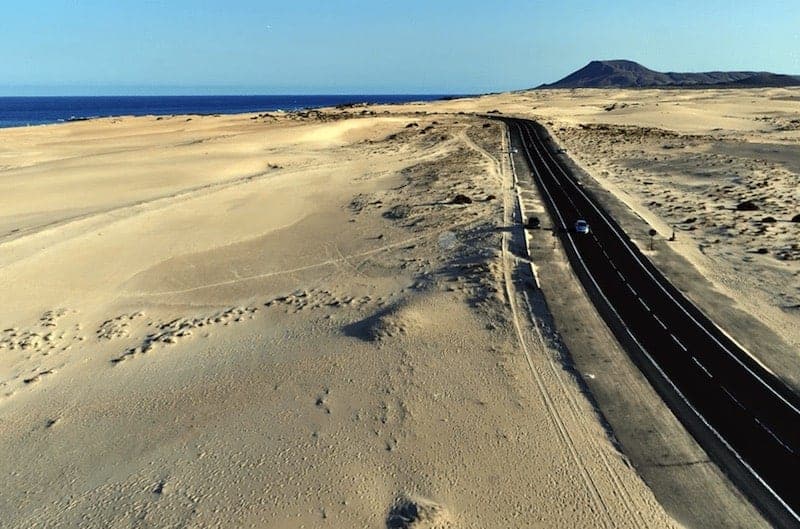 Lagunas del Cotillo. This beach is formed by small lakes that, protected from the open sea, form a series of natural pools perfect for swimming.

Concha Beach. Considered one of the most beautiful beaches in the Canaries, this beach is charming, small and peaceful with transparent turquoise waters and hardly any waves. It is ideal for swimming and snorkelling.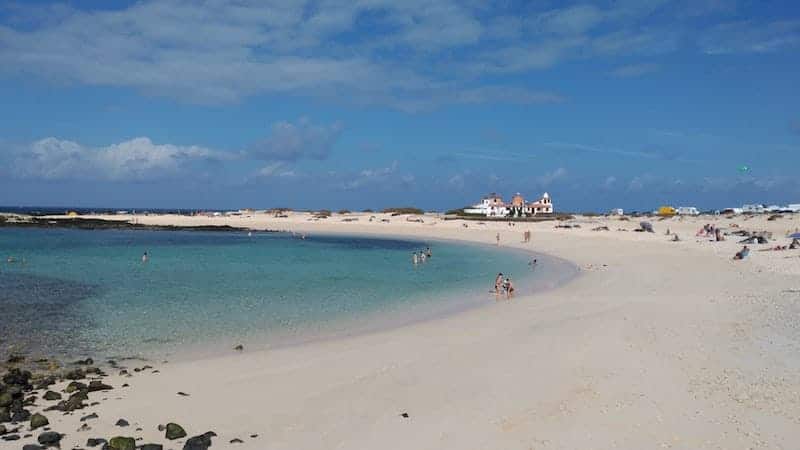 Aguila Beach. Located very close to El Cotillo, this beautiful and narrow beach is protected by an enormous cliff. It is not often frequented by swimmers due to its waves and difficult access, but it's an ideal beach for surfing.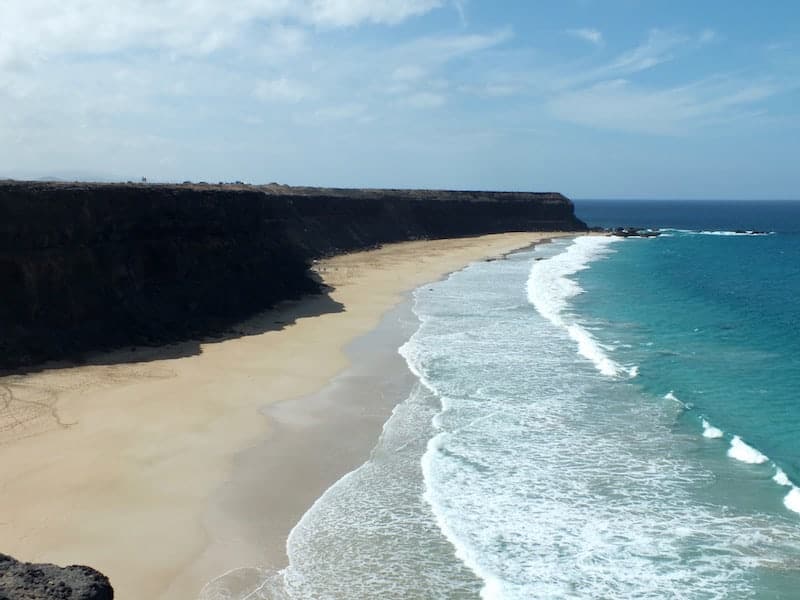 Cofete Beach. Located in the southern part of the island, this beach can only be reached by a narrow and winding dirt road. The best way to get to know this beach is to do a jeep tour to Cofete. It's worth the effort in order to enjoy this huge, spectacular and wild beach. Surrounded by mountains, its 14 kilometres are ideal for taking long walks. Swimming on this beach is dangerous due to its strong currents and waves.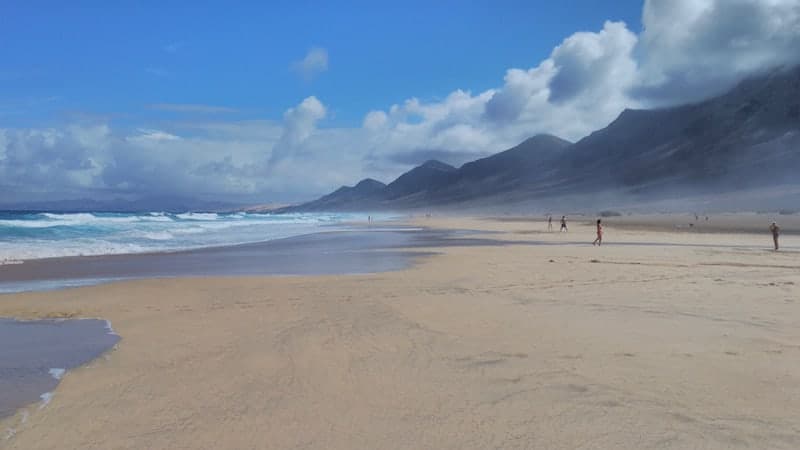 In short, we offer you a wide variety of leisure activities that complement those sunny and relaxing days spent on the beaches of Fuerteventura. We hope that after doing these activities, you will share your opinion, comments and ratings to help us continue improving our service, offering our clients the best leisure options in Fuerteventura.