Fuerteventura Boat trip in Morro Jable – Jandia
Spend a few unforgettable hours on an excursion along the southeast coast of Fuerteventura on the island's largest sailing boat. Combine fun, a good atmosphere and relaxation on board the Magic Catamaran.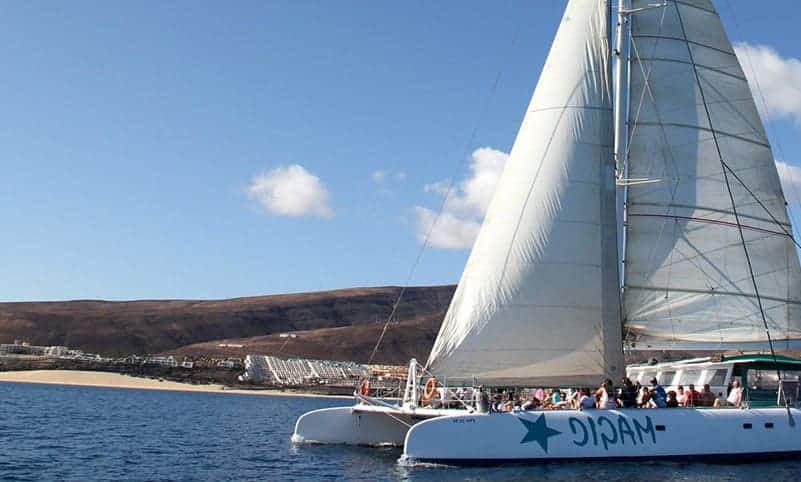 The dimensions of this boat, at 23 metres long and 11 metres wide and with a capacity of 60 people, means that this excursion is ideal for families with children, couples and groups of friends, or why not come alone and enjoy a beautiful day.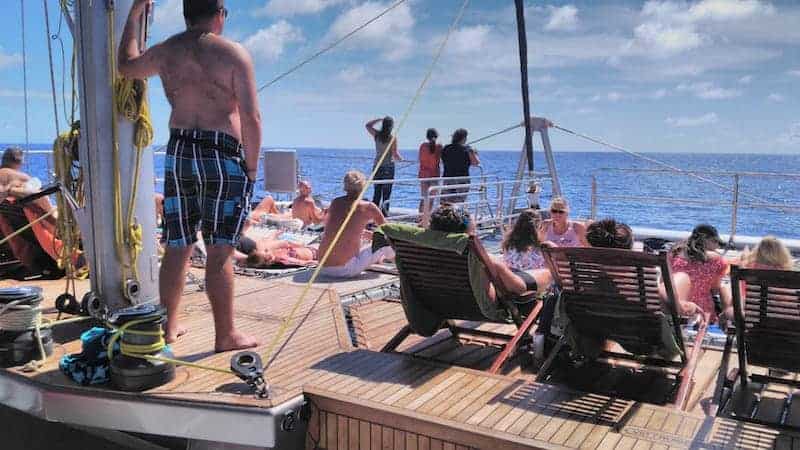 The boat will go out 3 miles off the coast in search of dolphins, whales and other cetaceans. Although seeing one is not guaranteed, it is common to find these animals at any time during our excursion, given the great depths near the coast of Fuerteventura.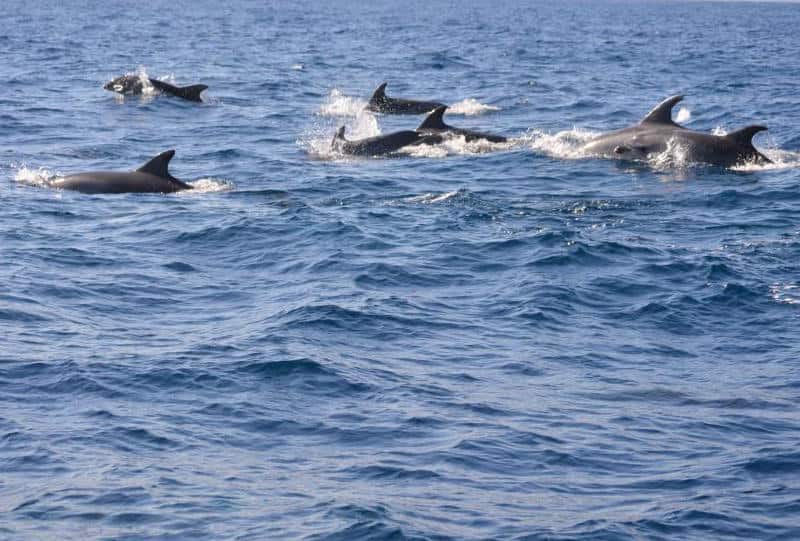 Another objective of our journey is for you to enjoy some beautiful views of Fuerteventura's wildest coasts, with a landscape formed by coves, small cliffs and arid mountains some distance from the coast.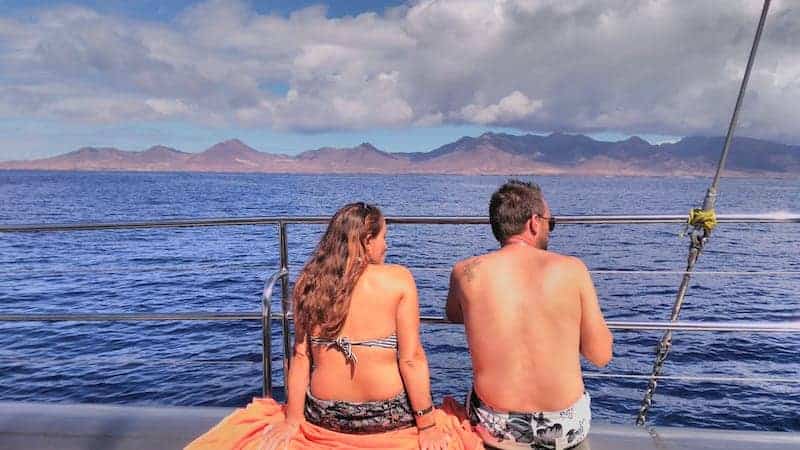 In addition, we will have a magnificent panoramic view of Playa de Morro Jable, with its mountain of sand, palm trees and unmistakable lighthouse.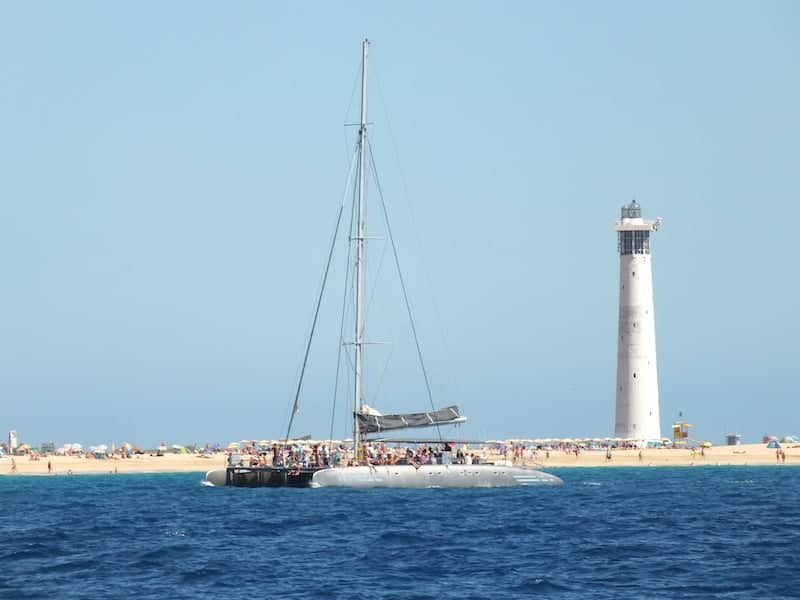 This excursion stands out for its atmosphere and its music, with ballads that will provide you with greater relaxation at certain times, and with animated music in other moments that are sure to make you dance.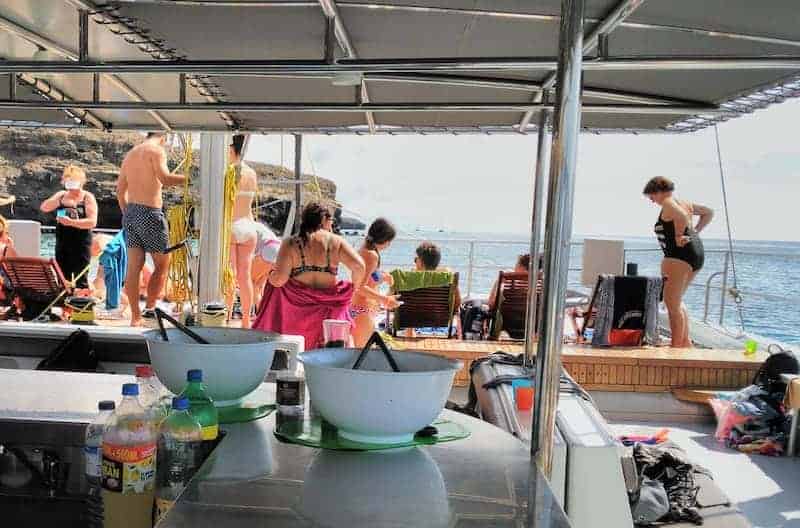 Whenever the weather conditions permit, the catamaran will display its sails so that the trip is even more relaxing and enjoyable.
We will make a stop close to the coast so that you can swim, go snorkelling (with goggles and tubes at your disposal), and enjoy a short jet ski trip accompanied by one of the members of the crew.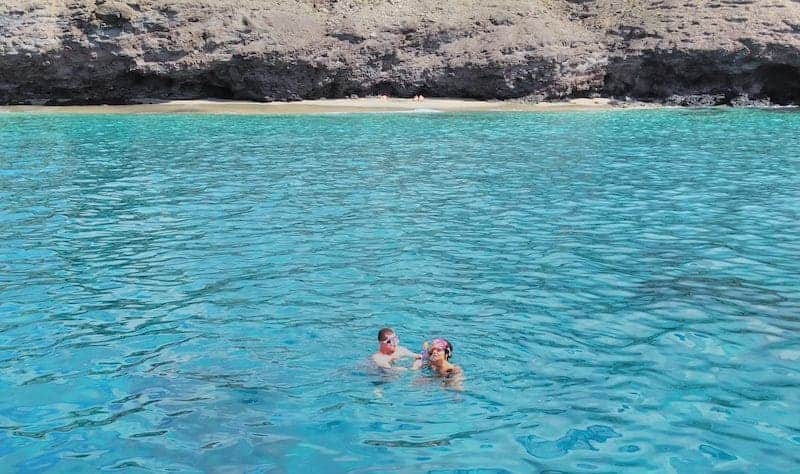 Throughout the entire journey, the bar will be open so that you can ask for white wine, rosé wine, beer, sodas and water.
And during the stop, you will also be able to enjoy a meal made of marinated chicken, potatoes and mojo (a typical dish of the Canaries) and salad.
Without even realizing it, almost the entire excursion will have transpired, and we will be heading back to Puerto Morro Jable, where we hope that you will return with a sense of having spent one of the loveliest moments of your holidays in Fuerteventura.