Fuerteventura boat excursion to Playa de Papagayo in Lanzarote
Enjoy one of the most pleasant and fun moments of your visit to Fuerteventura on this boat excursion, which will take us from Corralejo to Playa de Papagayo, the island's most beautiful beach.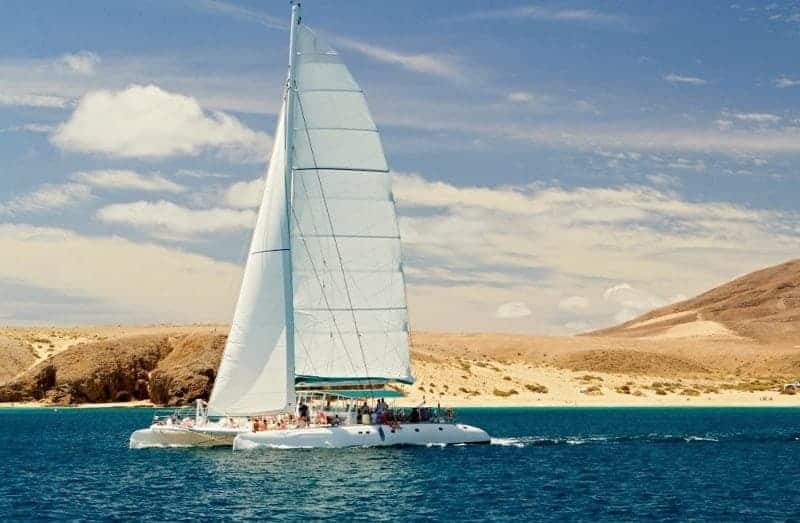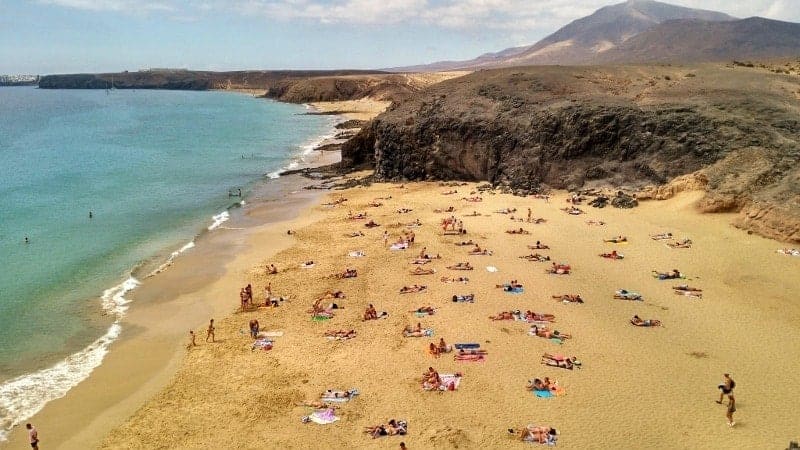 You can do the excursion in the morning or in the afternoon. In both departures, relaxation and fun are guaranteed. The morning departure allows children on board and is pirate themed. The crew members are dressed as authentic pirates, and the children are painted and given a handkerchief for the same purpose.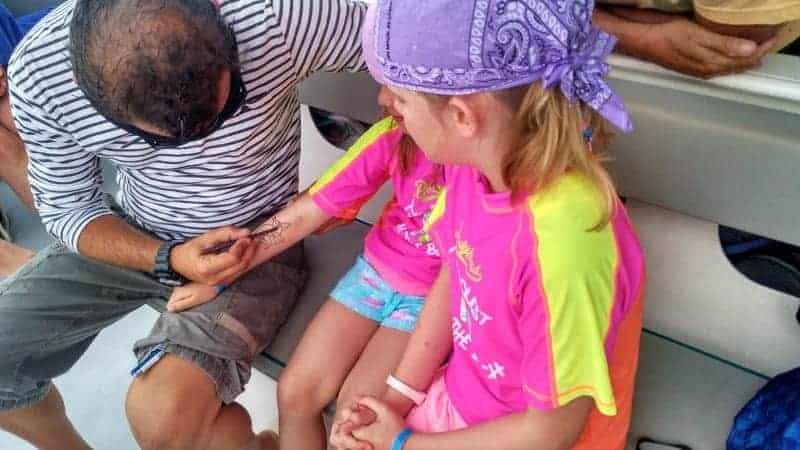 The afternoon departure is only for adults, so the atmosphere is different, more festive.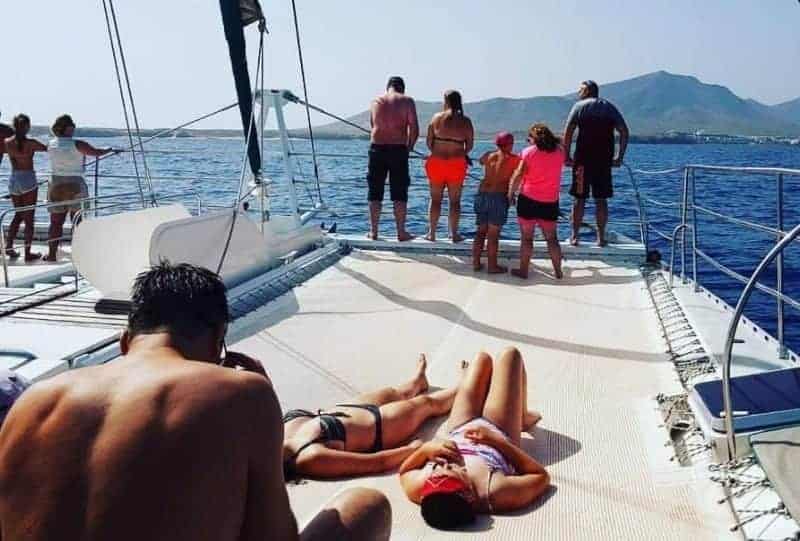 Whenever possible, we will sail during the voyage, which makes the feeling of tranquillity even greater.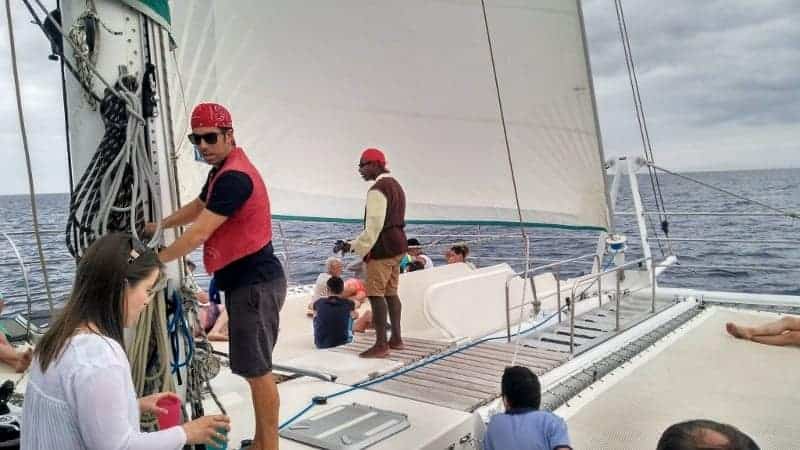 The catamaran is large, more than 22 metres long and 10 metres wide. Although the boat can hold more passengers, we only allow a maximum of 80 people so that everyone can be more comfortable. During the cruise, take the opportunity to sunbathe at the bow, ask for a drink at the bar, sit in the covered area of the boat or simply relax and enjoy the scenery from anywhere in the catamaran.
The price includes a free bar with water, orange juice, apple juice, pineapple juice, soft drinks, beer, red wine, white wine and rosé wine.
Occasionally, we will be able to see dolphins and other cetaceans during the tour.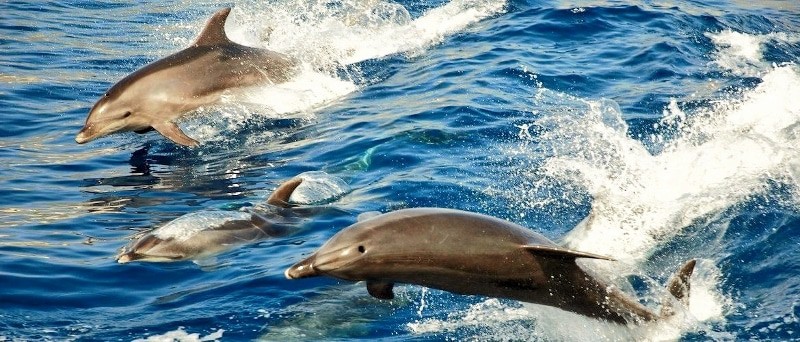 We will drop anchor near Papagayo Beach, in a place sheltered from the wind and waves, so that you can take a dip in the seal and snorkel. We will offer you goggles and tubes so you can snorkel and see many of the fish near the boat.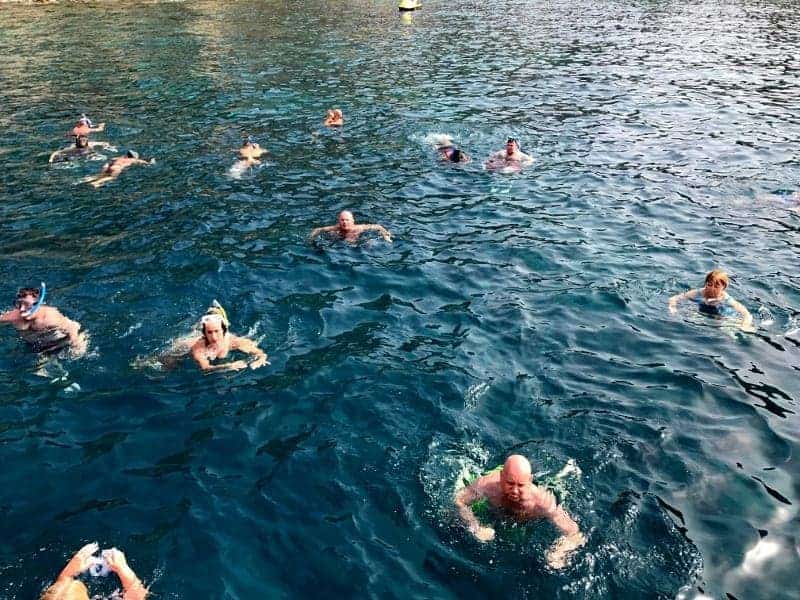 In addition, the boat has stairs and a slide on the bow so you can enjoy swimming in the sea.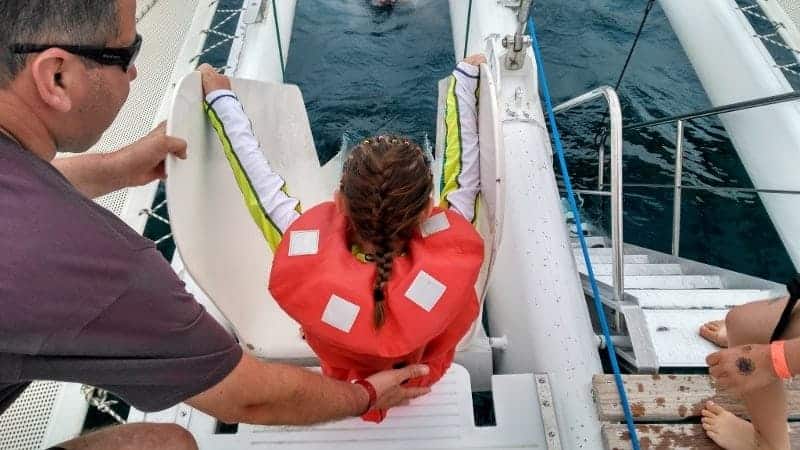 During this stop, you can enjoy a ride on a jet ski accompanied by an expert member of the crew. This moment will undoubtedly be the most fun of the day. Due to Covid-19, we have changed this activity for kayaks, padel surf and snorkel.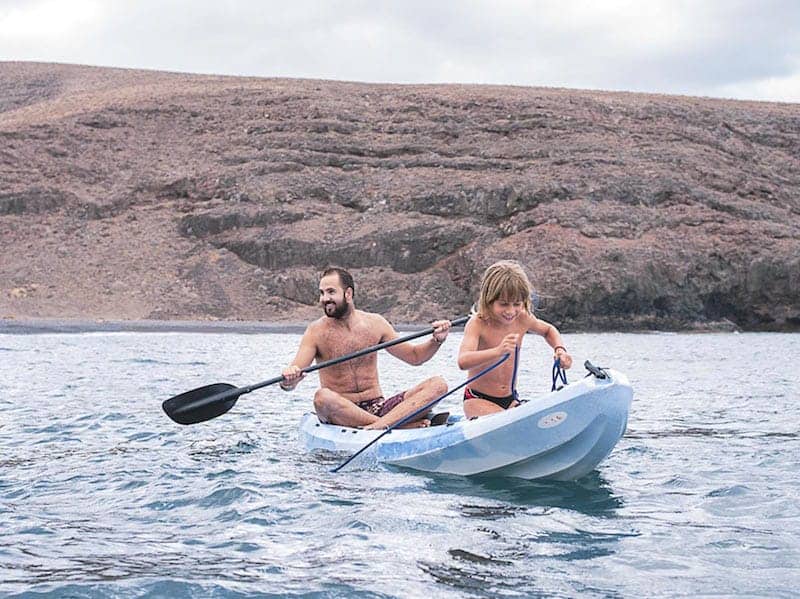 We will also take advantage of this anchoring to have a light lunch consisting of pasta and tomato sauce (with optional tuna), salad and bread.
After lunch we will head back to Corralejo, where we will return 4 hours after our departure time.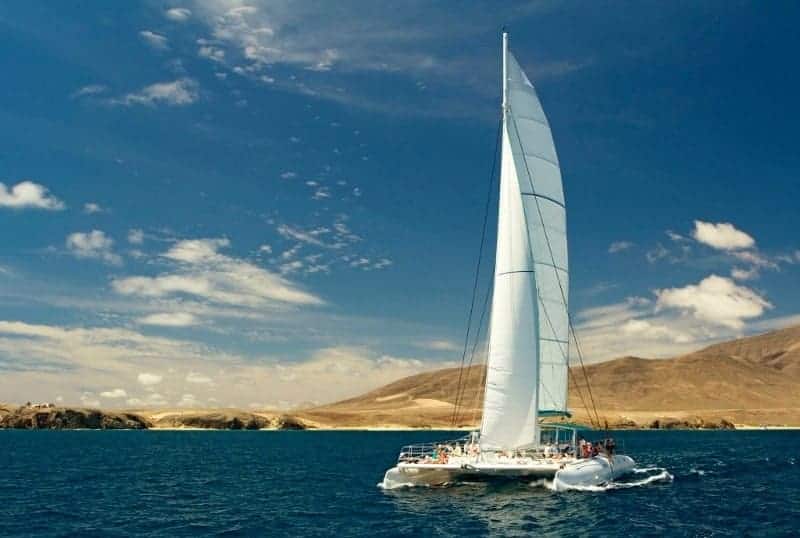 Upon finishing this catamaran excursion of Lanzarote and returning to your accommodations, we hope that you have the sensation of having experienced a few unforgettable hours that will undoubtedly have given you a lifetime of memories.