Boat trip to Lobos Island from Fuerteventura
Enjoy a beautiful day on a boat excursion that will take us from Corralejo to Isla de Lobos (Island of Wolves), one of the best plans you can make with friends or your partner during your stay in northern Fuerteventura.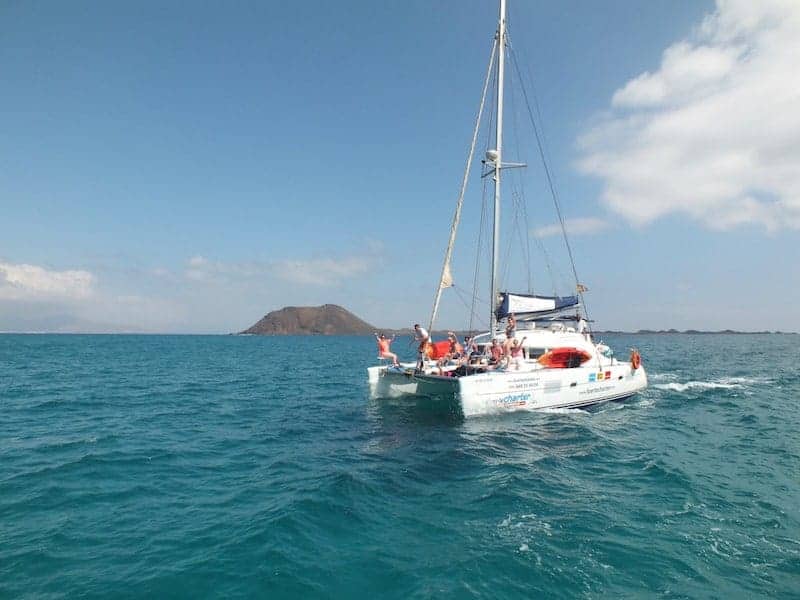 The excursion's yacht is a beautiful catamaran, on which we will only take 12 passengers in order to offer you personalized service and so that you can be most comfortable on the boat.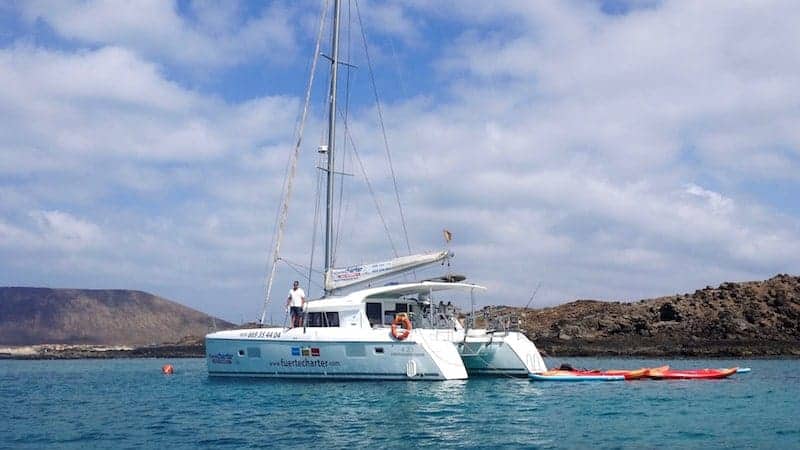 Barely 2 km separate these two islands, but no sooner than leaving Corralejo will you have a magnificent view of this location and its famous beach.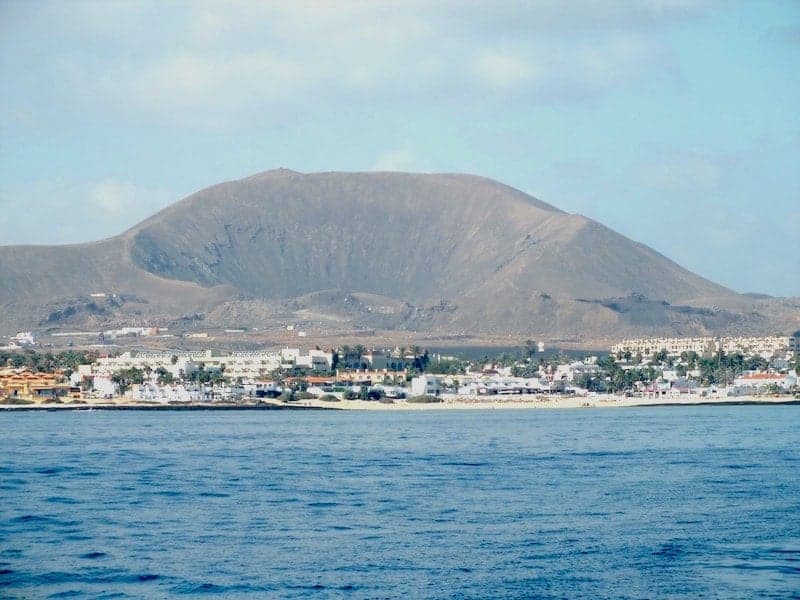 The first part of the route will take us to the island, which we will skirt completely in order to see the island's most outstanding parts: its lighthouse, its coves and its volcano, which at 128 metres high is the tallest and most visible part.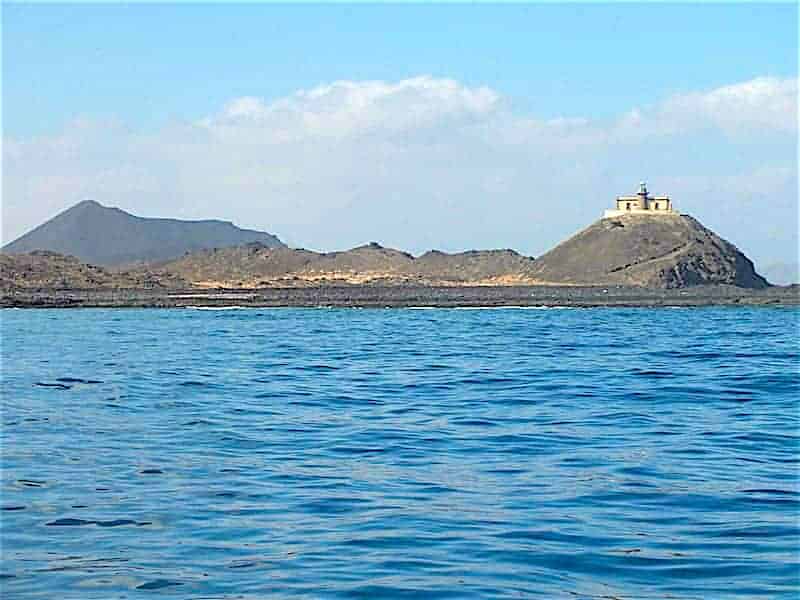 Once we drop anchor,  we will have time to do aquatic activities. Take the opportunity to go swimming, to take a canoe ride, go paddle surfing or snorkel diving and feeding fish by hand.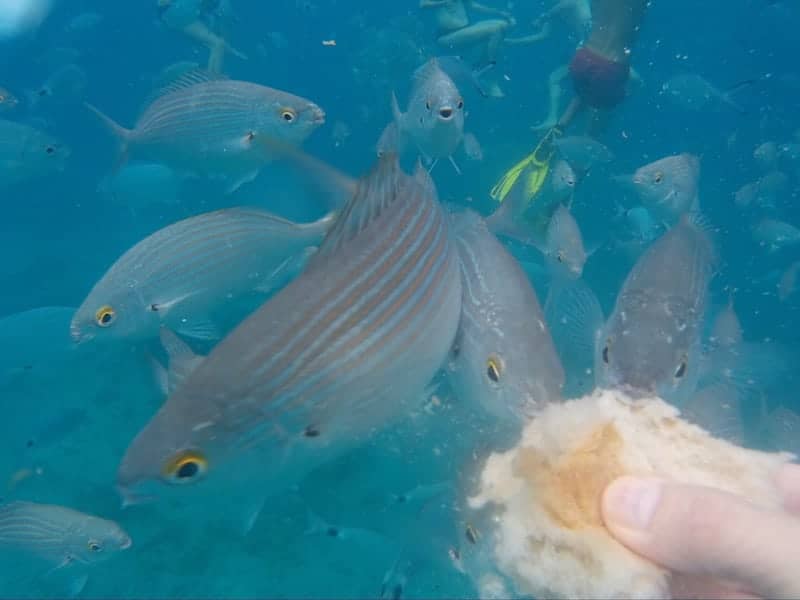 After setting sail back to Corralejo, we will have a light snack. The return trip, after having explored Isla de Lobos and having done some activities in the sea, will seem even more peaceful and relaxing.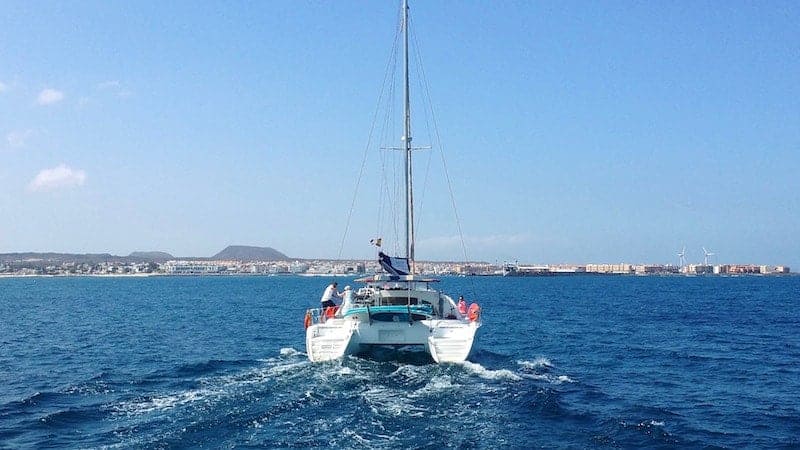 We hope that you return to your hotel, where we will take you if it is located in Corralejo, with the sensation of having enjoyed the boat trip, Isla de Lobos and the aquatic activities that make this excursion stay in your memory as one of the most special moments of your visit to Fuerteventura.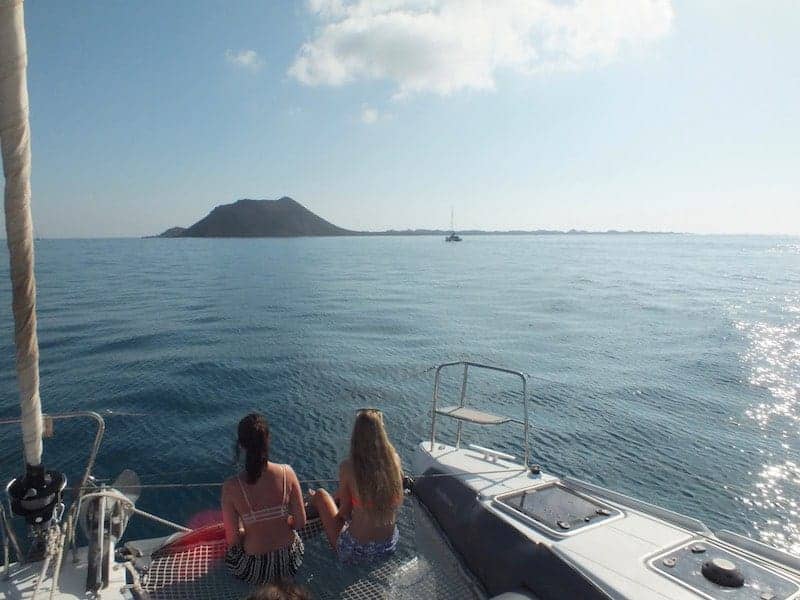 Recommendations
Bring a bathing suit, towel, sunglasses, hat and sun screen.
Wear comfortable shoes for walking through the island.
Includes: transport to hotel (Corralejo area), goggles and tubes for snorkelling, 2 kayaks, 2 paddle
Share your experience