Fuerteventura Luxury Boat trip from Morro Jable
For 4 hours, enjoy an excursion on the most luxurious boat in Fuerteventura. From the dock of Morro Jable, we will leave to travel the southeast coast of the island on a 2015 catamaran, 15 metres long and 8 metres wide, with a capacity for 20 people.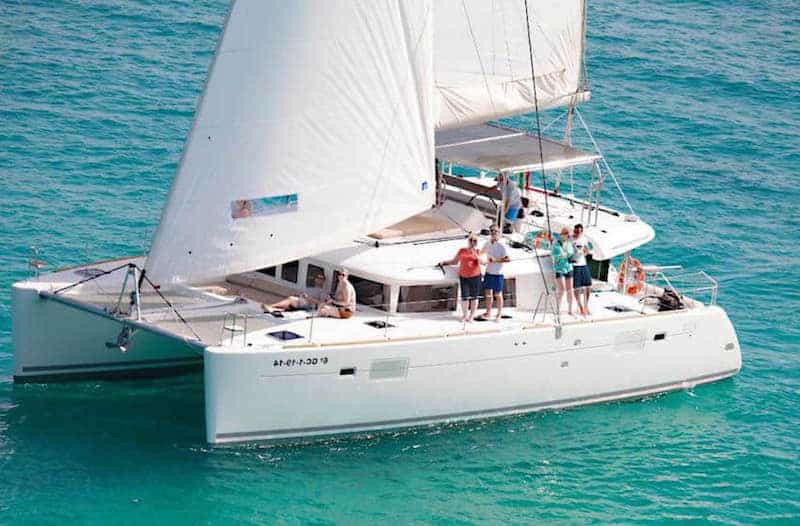 In order to be most comfortable on the boat, we offer a more personalized service with a more intimate atmosphere, wherein you'll go with up to 12 passengers on the catamaran.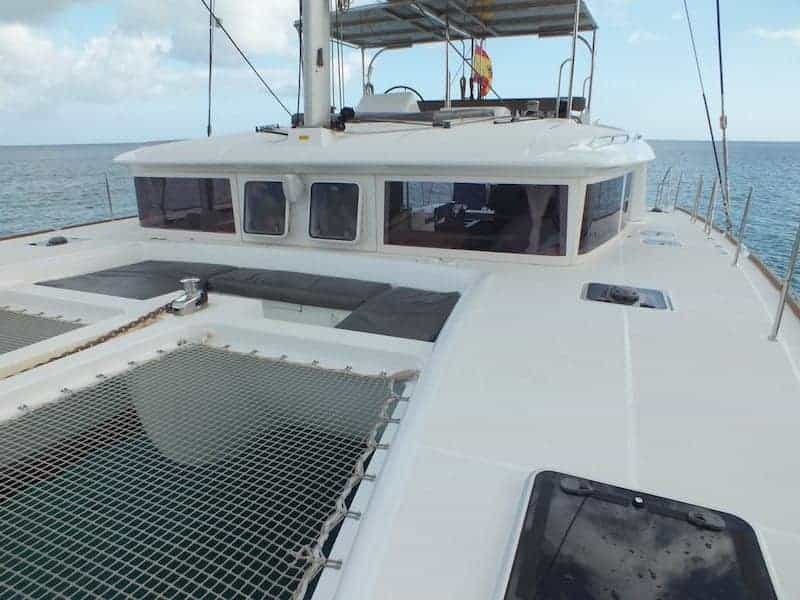 In addition, if the conditions of the wind and sea allow it, which is common in Fuerteventura, we will enjoy navigating by sail, which is more relaxing than navigating with a motor engine.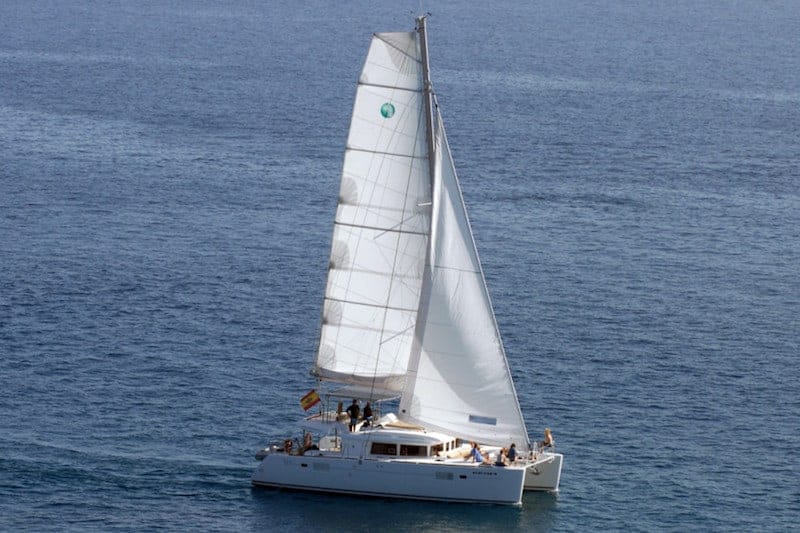 Throughout the entire excursion, you will be able to request cava, rosé wine, white wine, beer, sodas and water from the crew.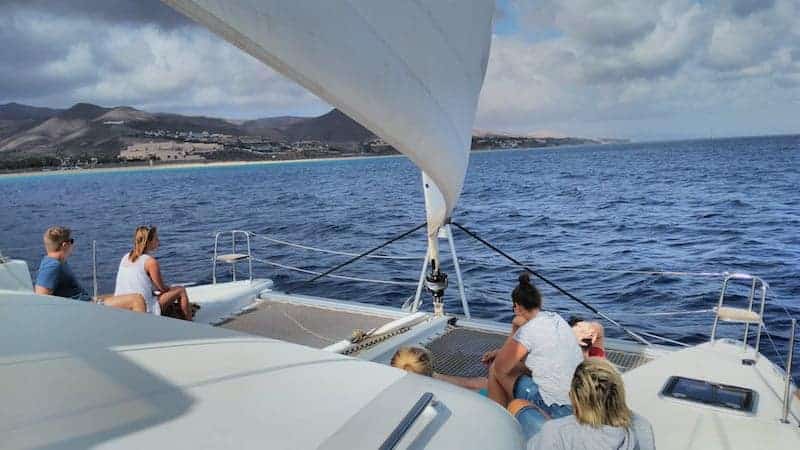 We will dedicate much of the journey to looking for dolphins, whales and other cetaceans that live in the waters off the coast of Fuerteventura. Although seeing one of these animals is not guaranteed, they are frequently seen close to the coast, and in fact we will go up to 3 miles out in order to find them.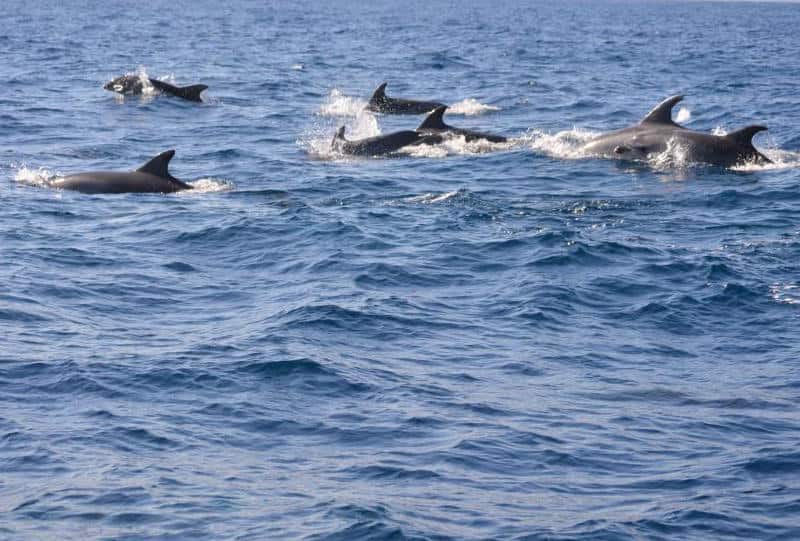 We will also travel part of the coast, if the weather conditions permit, arriving at the nearby area of Faro de Jandía, the southernmost point of Fuerteventura. During the journey you will also discover the coves and small cliffs with the typical arid mountains in the background, in the interior of the island.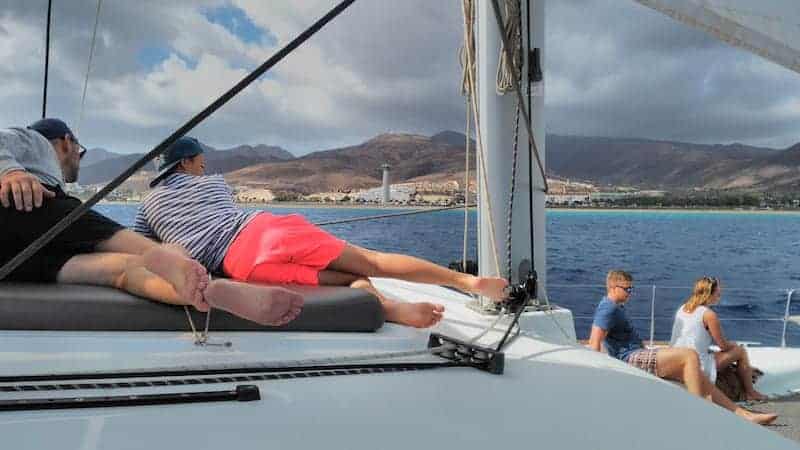 In addition to those typical landscapes of Fuerteventura, we will travel to Playa de Morro Jable, where its mountain of sand, palm trees and notable lighthouse stand out.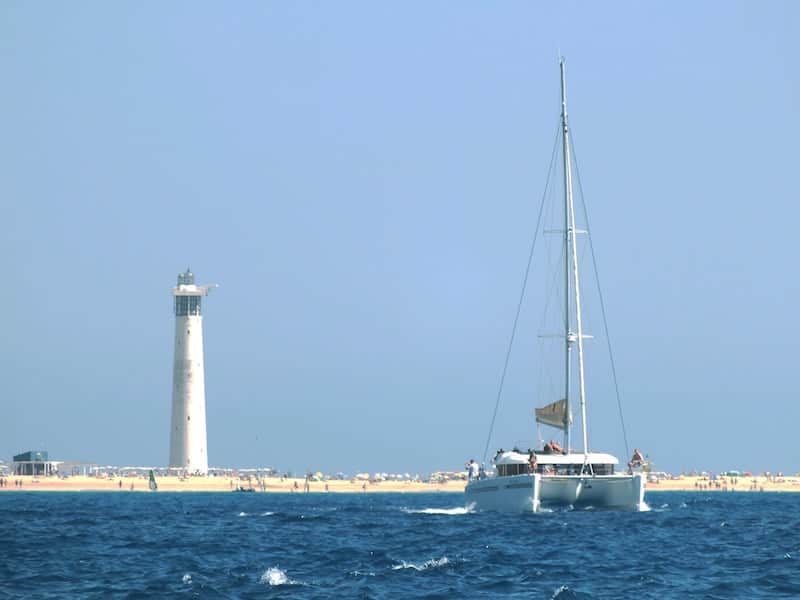 We will make a stop at a place near the coast in order to swim, go snorkelling with goggles and tubes that we provide, and to take a short trip on a boat that you can drive yourself.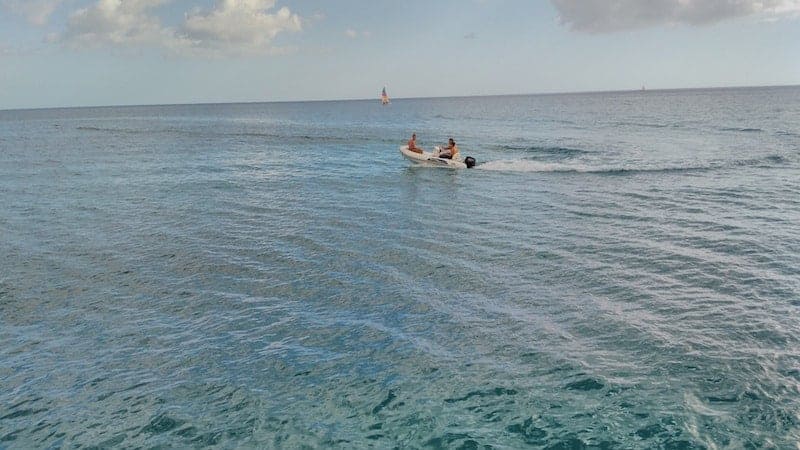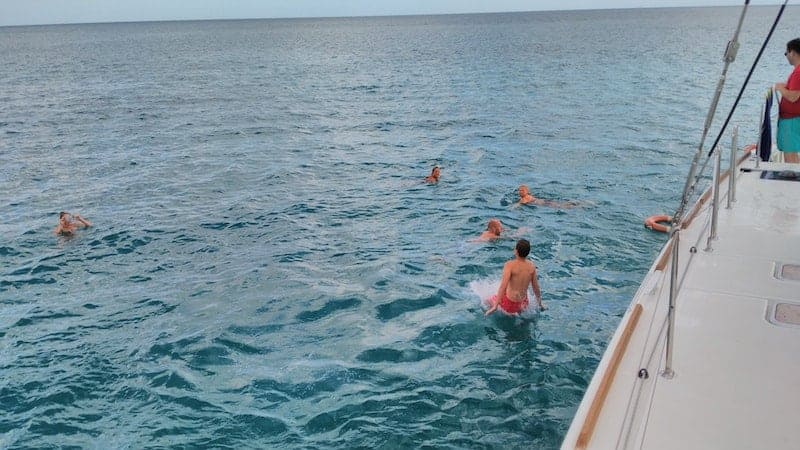 After having enjoyed the aquatic activities, we will take advantage of this anchoring in order to sample a delicious meal of prawns, smoked salmon, tuna salad and entrecote filets.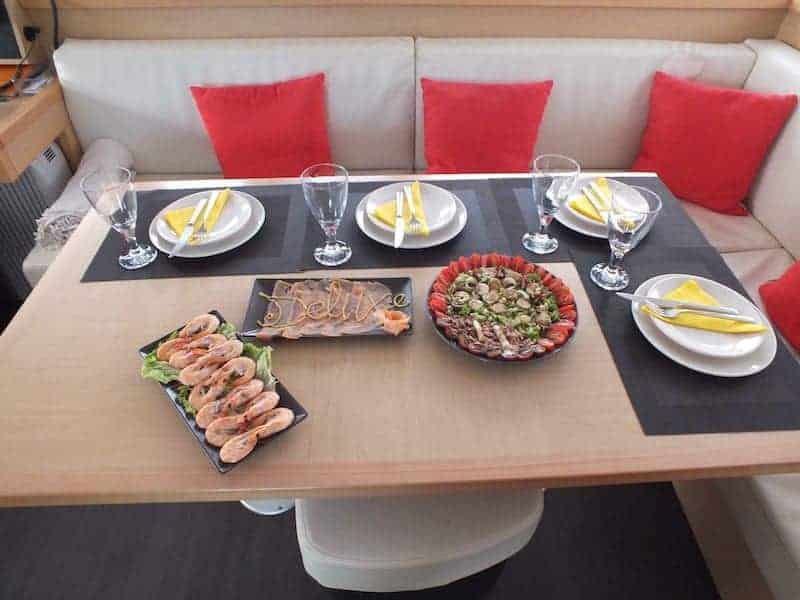 With full stomachs, we will head back to the dock of Morro Jable, hoping that you have enjoyed one of the best moments of your visit to Fuerteventura.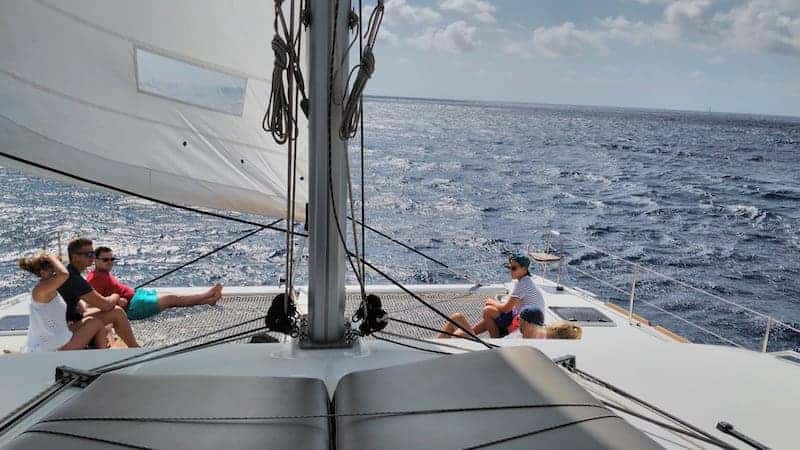 Note: The route may be modified at any type depending on the conditions of the sea and the weather.