4×4 tour to Playa de Cofete and South of Fuerteventura
Enjoy a Jeep excursion in Fuerteventura that will allow us to get to know the largest virgin beach of the Canaries, Playa de Cofete, situated to the southeast of the island and considered one of the largest and most beautiful beaches in Europe.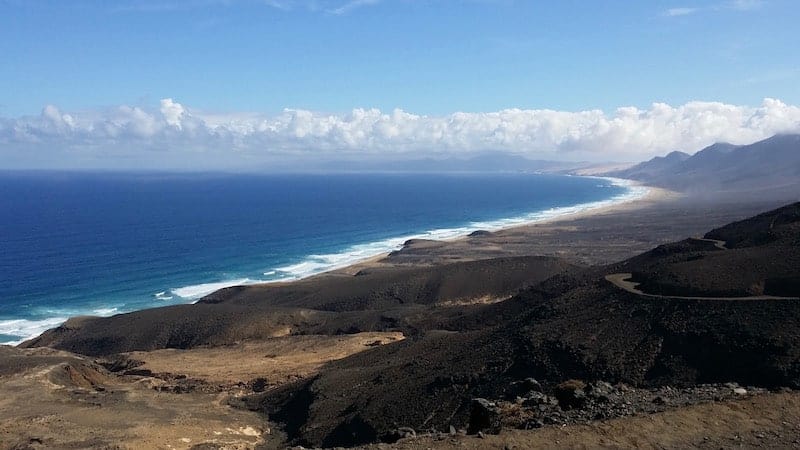 Adventure and fun in nature while discovering the wildest area of Fuerteventura are the most important reasons to do this Jeep safari. Thanks to the expert driving of our guides/drivers and the characteristics of the Jeeps, which are perfect for this type of terrain, we will visit spectacular and remote places.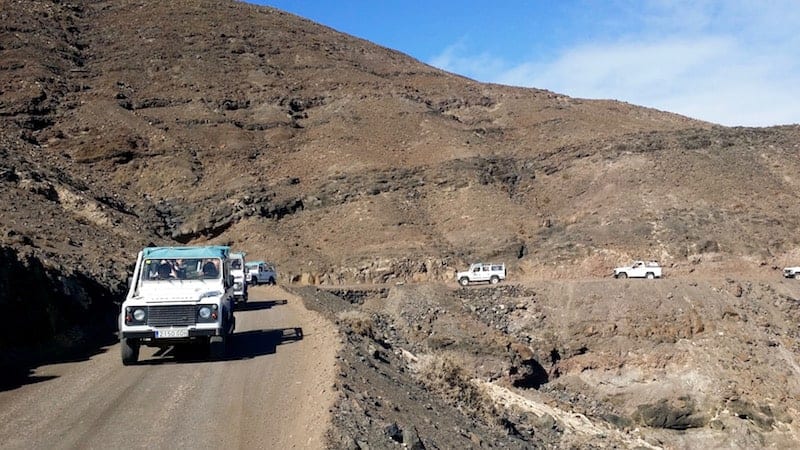 Only 6 passengers can accompany the guide/driver in each Jeep and the distribution of occupants in the Jeeps is determined by language.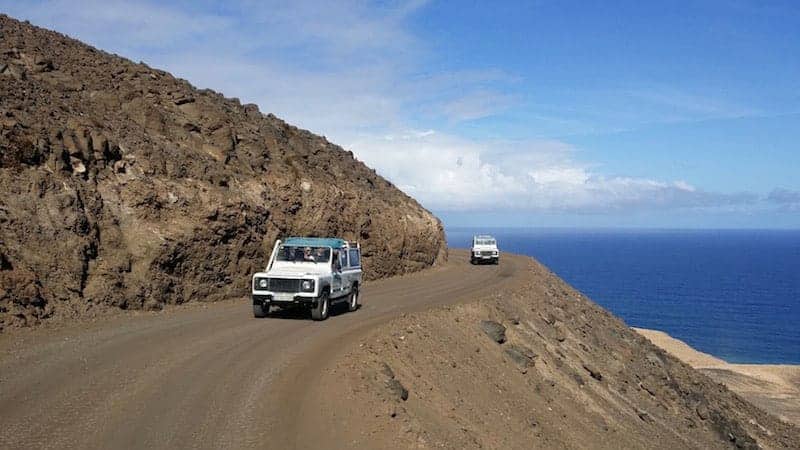 Our first stop is at the Degollada Agua Oveja Lookout, from which we will have a spectacular view of Playa de Cofete, also known as Playa de Barlovento. From this point, we can appreciate the size of the beach, more than 12 km in length. Perhaps this area seems familiar because it has been the sight of some films, the most well-known and recent of which is Exodus: Gods and Kings by Ridley Scott.


We will also stop in an area where the plant symbol of Fuerteventura is located. It is a small plant similar to a cactus and known as the cardón (Euphorbia canariensis). During this part of the tour we will see the tallest groups of cardons, known as "cardonales," in the Canaries at over 3 metres high.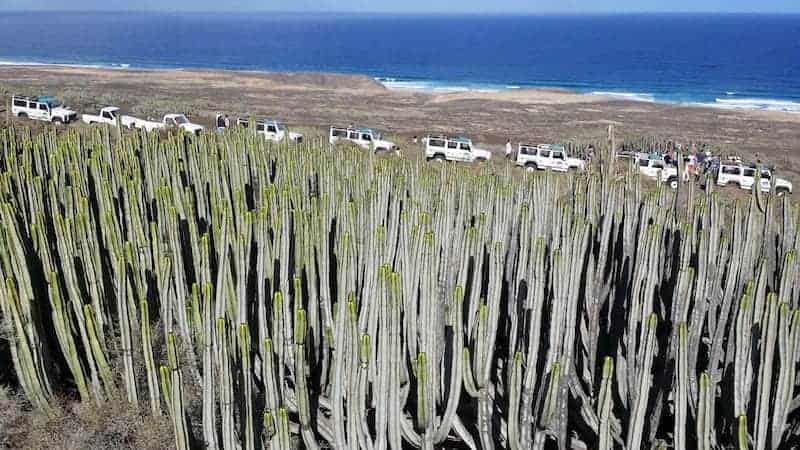 Once we arrive in Playa del Cofete, we will have free time in order to get to know the beach. You will see that given its difficult access, there are barely any people on the beach. You will not be able to go swimming because the surf and its dangerous currents mean this activity is prohibited.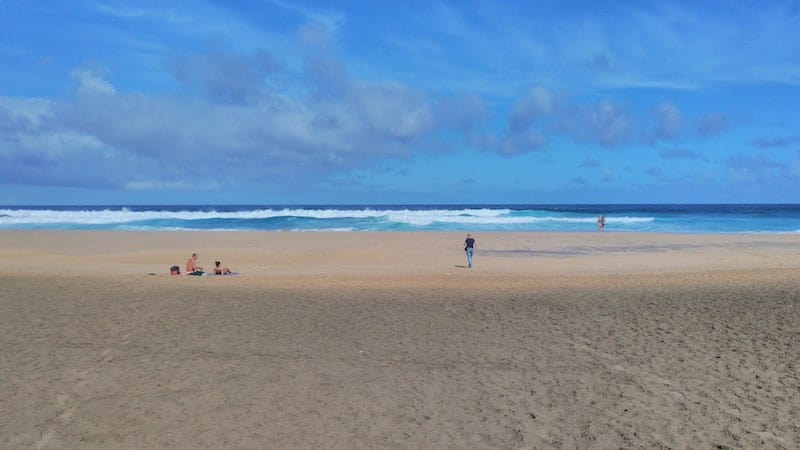 Note that Playa de Cofete is surrounded by mountains that form an immense valley whose lowest point is the shore of the beach. From this beach you will be able to observe the Pico de la Zarza, also known as Pico de Jandía, which is the tallest mountain in Fuerteventura and 807 metres high.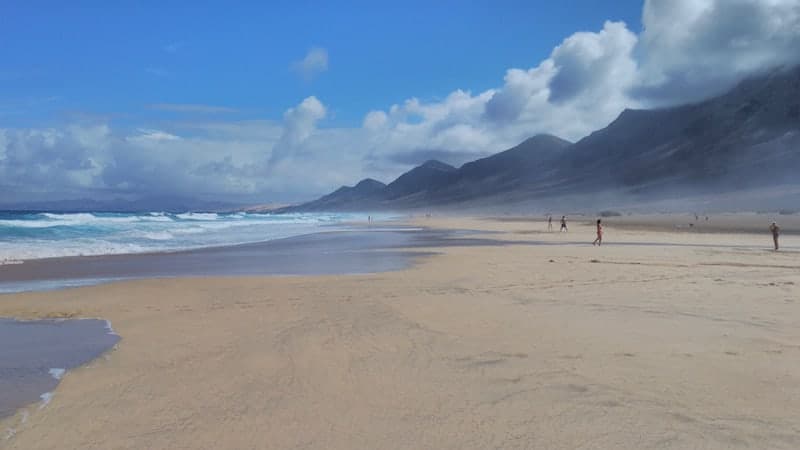 After our visit to Cofete, we will make an hour-long stop so that you can swim in an area appropriate for this activity, Playa de las Pilas, to the southeast of the island. Don't forget to bring your bathing suit!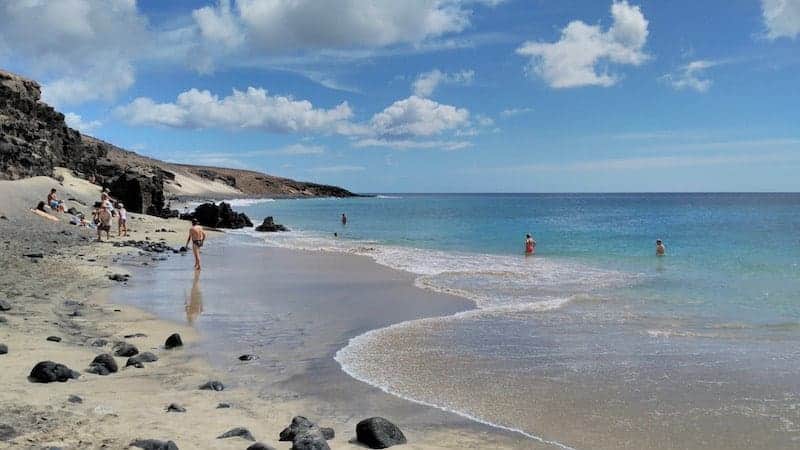 We will make our final stop to get to know the southernmost point of Fuerteventura, the Lighthouse of Jandía, where the sea extends to the east and west of Fuerteventura.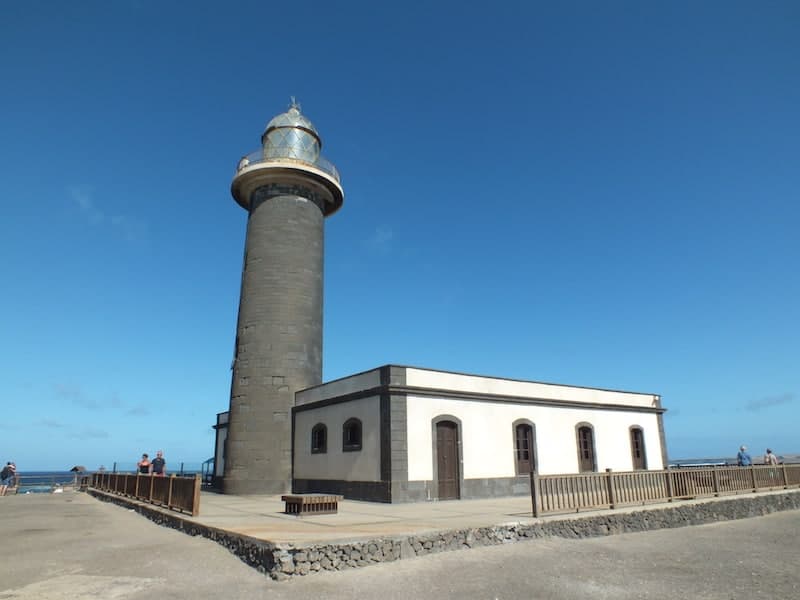 From this point we will head to our departure location in Morro Jable, and from there, to the different areas of the island where we picked you up, with the hope that you have experienced one of the best moments of your holiday in Fuerteventura.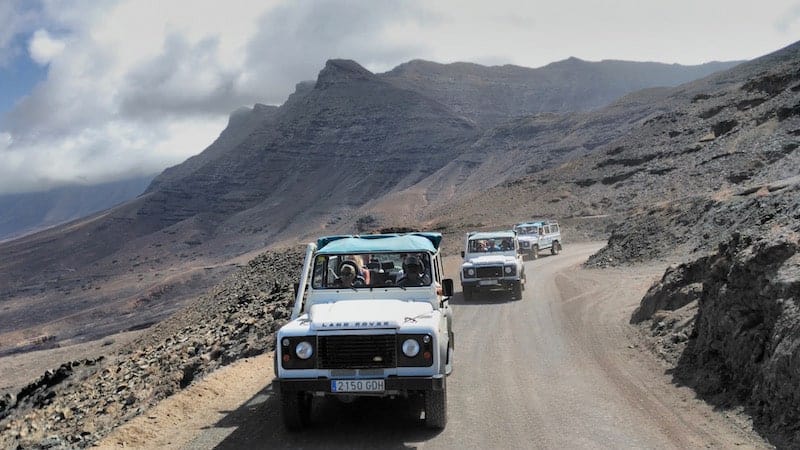 Important: the route can vary slightly based on weather conditions.
Recommendations:
Clothing according to the weather and the time of year
Swimsuit and towel

Hat and suntanlotion