Buggy and quad safari in the North of Fuerteventura
Have fun on the best buggy excursions in Corralejo and throughout Fuerteventura.
Drive these modern, comfortable and powerful buggies in which you will surpass, somewhere along the route, 60 km per hour.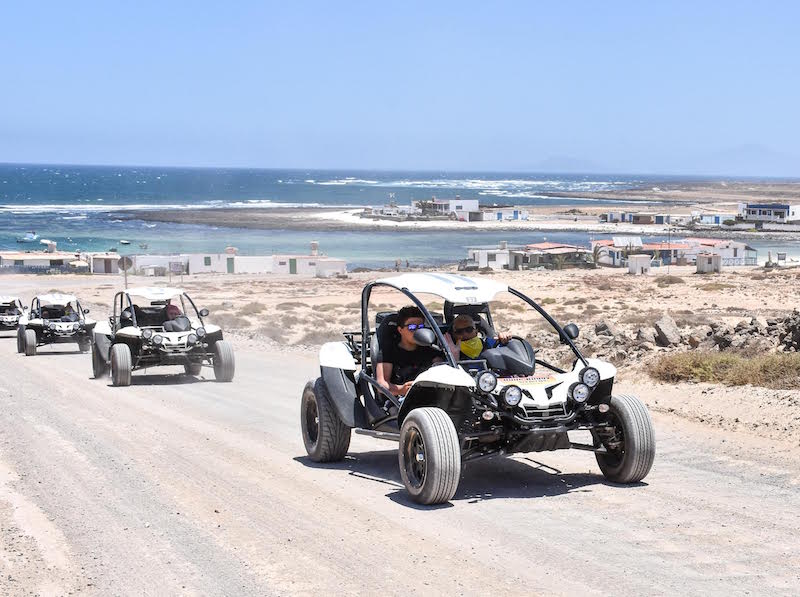 The buggies are very easy to drive and their safety is guaranteed by the stability of these vehicles and by the service that offers the excursion, with a guide for every 5 buggies.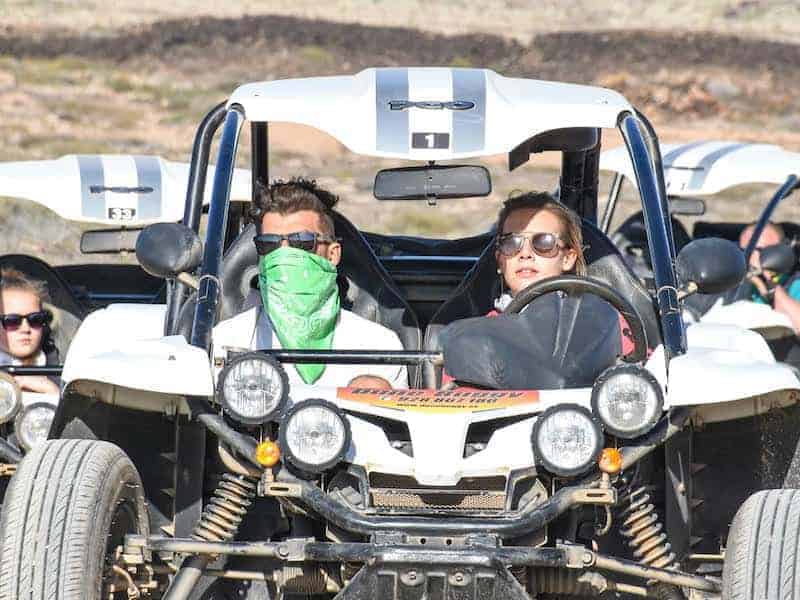 The route is of the same quality as the buggies, being almost entirely composed of off-road tracks, mainly of dirt, surrounded by scenery and places of interest.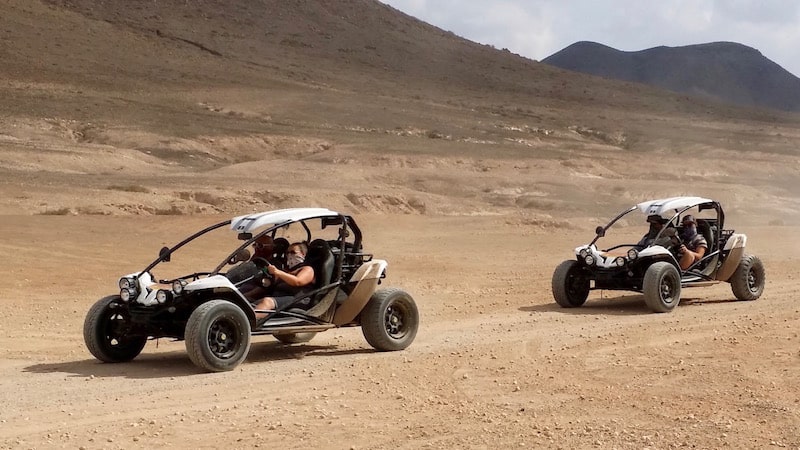 We will cross a volcanic area and stop to observe the cone of one of the many volcanoes that we will see during the trip.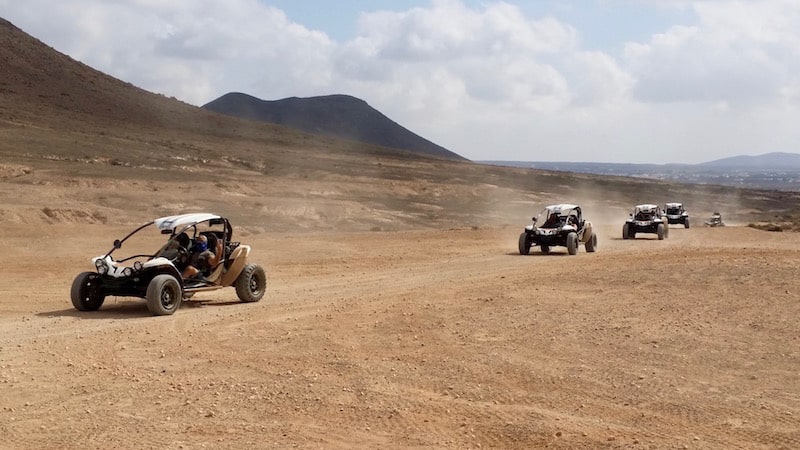 We will discover two of the most beautiful beaches in northern Fuerteventura: Cotillo Beach and Lagunas del Cotillo.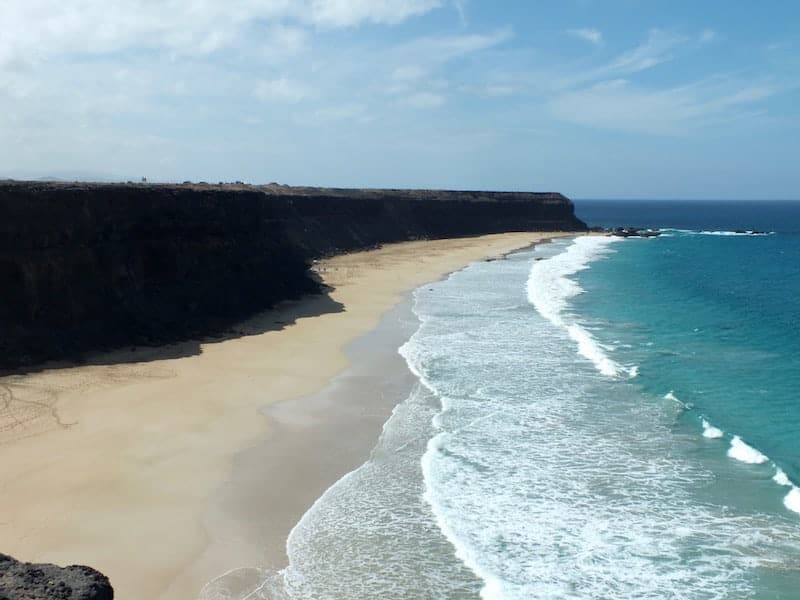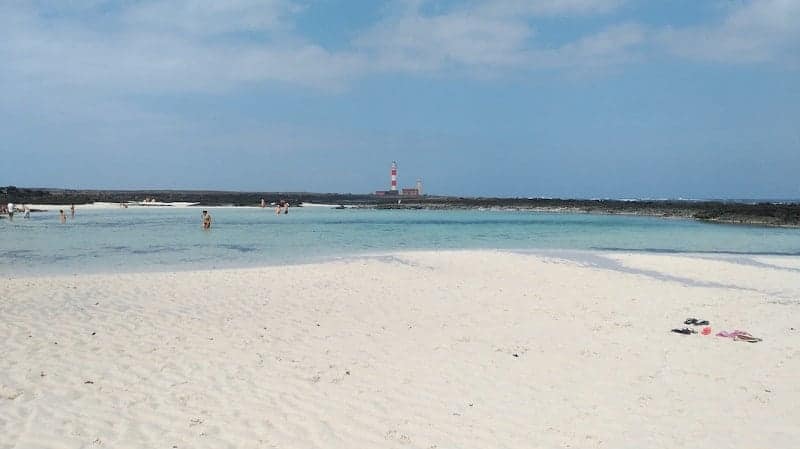 We will get to know two fishing villages: El Cotillo, where we will make a stop in order to eat and regain strength, and the town of Majanicho, where we will take a rest.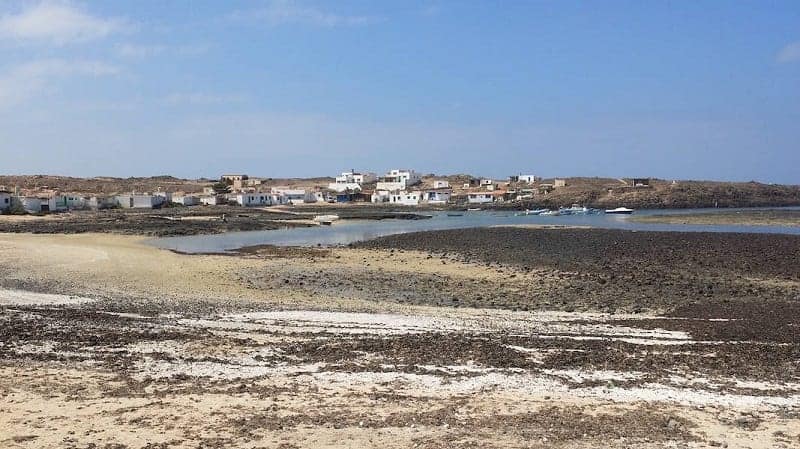 If we're lucky, at any of the stops we make we will encounter the island's friendliest animals, the squirrels.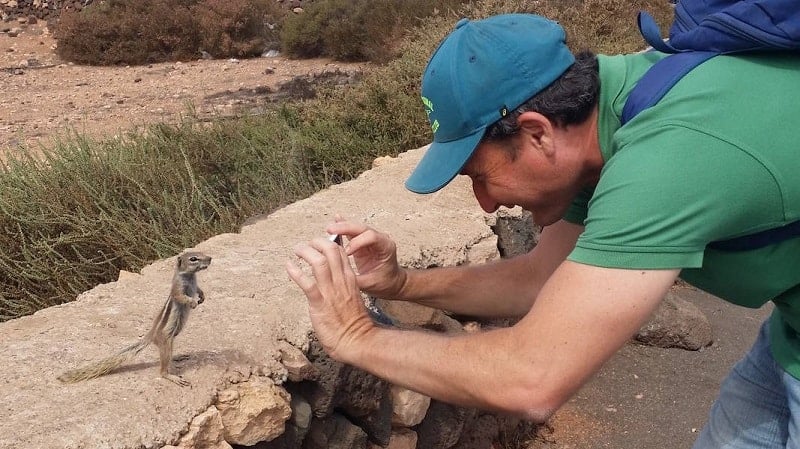 On the morning excursion, which lasts 4 hours, we will make two additional stops: 1.- at a small aloe vera factory in order to get to know the properties of this plant and its health benefits. 2.- at Lagunas del Cotillo, where a type of natural pool forms in the sea.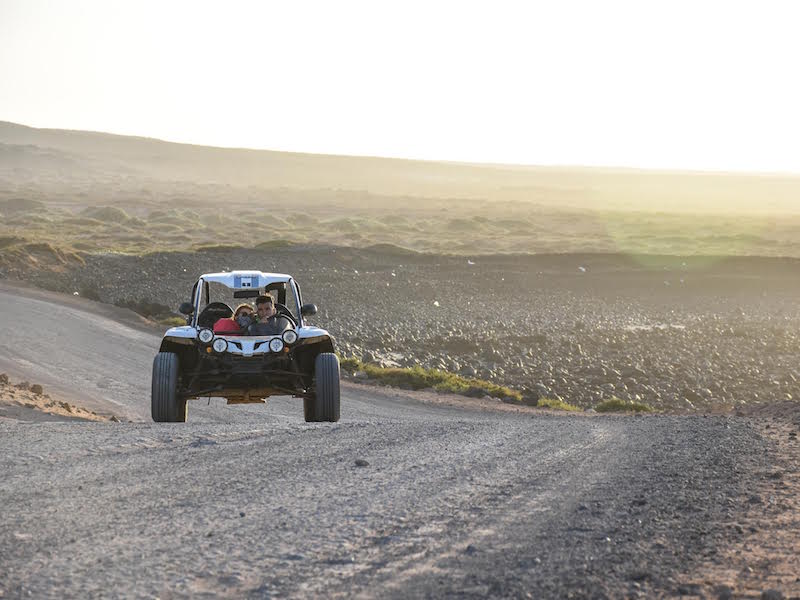 Upon finishing the excursion, we hope that you will go with the memory of a beautiful tour, a varied landscape full of landmarks, and a smile for having experienced one of the best moments of your holiday in Fuerteventura.
Pick-up for the morning tour is at 9:00 in the area of Corralejo and between 8:00 and 8:30 in Caleta de Fuest and Puerto del Rosario. For the afternoon buggy excursion, the pick-up is at 2:15 (14:15) in Corralejo and between 1:00 and 1:20 (13:00 and 13:20) in Caleta de Fuste and Puerto del Rosario. Once the reservation is made, we will contact you to indicate the exact pick-up location and time.
Important: in order to drive the buggy, you must bring your original, valid driving licence. If two people go in the buggy and you want to take turns driving, you both have to bring your licence.
Recommendations
Wear sunglasses and a bandana to protect from yourself from dirt. If you do not bring them, you can buy driving glasses and a bandana upon arrival.
Come with clothing according to the day's weather. Keep in mind that the buggy does not have windows and you may become a little cold due to the wind.
Share your experience